Many cash flow professionals are familiar with placing advertisements offering to purchase notes yet few take advantage of a technique we call Reverse Ad Marketing. This is one of our favorite note marketing methods based on the simplicity, effectiveness, and minimal cost. Essentially, potential clients are paying the marketing cost by placing their own ads offering property for sale. You just need to identify and respond to the ad!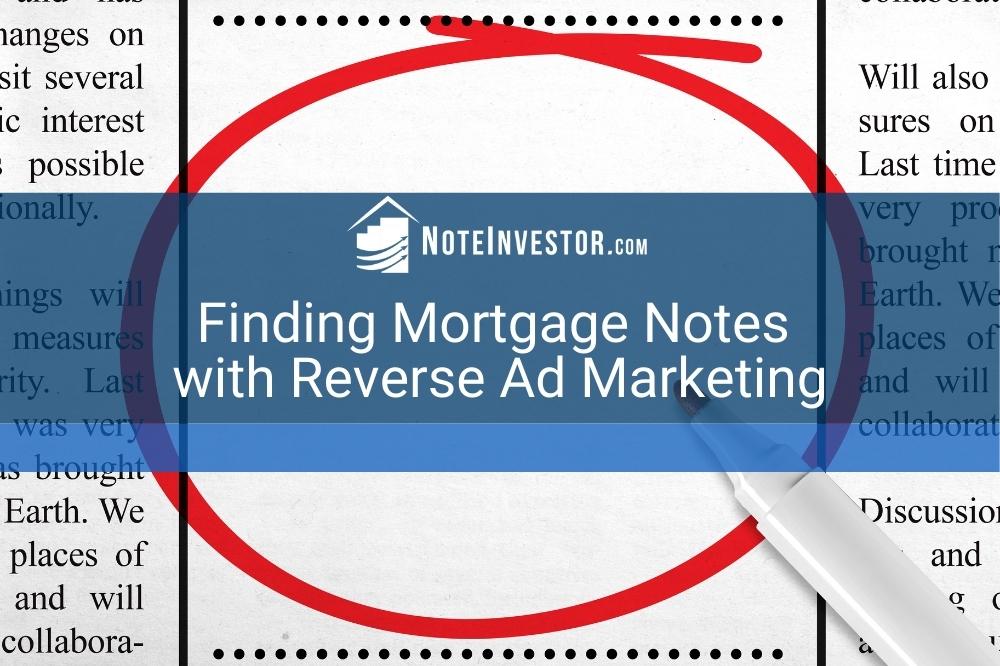 How Reverse Ad Marketing for Real Estate Notes Works
Grab your Sunday paper along with the local free "want ad" type papers; find a comfortable chair with a fresh cup of coffee, and scan through the real estate or business ads listed under both the Rental and For Sale categories. Identify all ads containing any variation of the following:
Owner Will Finance
Financing Available
Easy Terms
Lease Option Available
Low Down with easy monthly payments
These are warm leads already receptive to the idea of carrying financing on the sale of their property.These types of ads are on the increase with the softening real estate market experienced in many areas. They are prevalent on a variety of property types including Homes with Acreage, Land, Investment Properties, Mobile Homes, and Businesses.
Sample Call for Reverse Ad Marketing
Simply call the number listed in the ad and explain the benefits of your services.Your script might sound similar to the following:
Good morning! This is Tracy Z. Rewey with Diversified Investment Services. I noticed your recent ad offering property for sale with owner financing. Our company specializes in buying all or part of your payments for cash. You can payoff an underlying lien, gain capital for your next real estate investment or realize profits now rather than waiting on monthly payments for the next 20-30 years. I would like to take just a few minutes of your time to discuss some of the creative purchase programs we have for new or existing notes."
Discuss the transaction, set an appointment for a future meeting and follow-up by mailing a brochure. Your goal is to provide sample note purchasing proposals based on the sale of their property using an owner financed note that can be sold in full or part at or shortly after closing.
Not only is this a great way to work the newly created note market, it also identifies active real estate investors. These active investors often hold an inventory of existing notes from prior sales that may generate additional leads. Check out your local paper and you will be surprised at the number ads waiting for your call!
Learning More About Investing in Notes
Want to learn EVERYTHING about the note business, including how to find notes and receive proven marketing materials you can immediately use? Check out the Finding Cash Flow Notes Training and these other helpful resources: