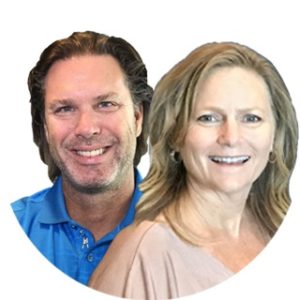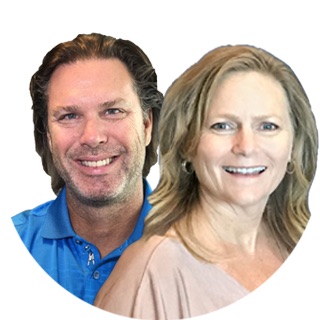 We started NoteInvestor.com with one main idea.
Provide everyday investors with real-world information about the world of real estate notes. Information such as…
How to seller finance a property and get top dollar on resale.
Why so many people like flipping, investing, and creating real estate notes. 
How you can participate either full or part-time to create current or future income.
Why investing in notes has all the benefits of real estate without the headaches.
The best ways to protect your valuable asset. 
But first off, this meant covering a lot of bases.
Each person is unique. Each person has their own goals. Each person might be at a different point in their journey to financial independence.
Some people are just starting. Some people want to take their business to the next level. And some are seasoned note veterans that need a second opinion or some new strategies.
NoteInvestor.com Is Real People, Behind the Scenes
We have been in the note industry for over 60 years combined!
We have seen all sides of it. From flipping deals from a 500-square-foot apartment to facilitating millions of dollars a month for large institutional buyers – and everything in-between.
But OUR knowledge is only the beginning. It is our willingness to SHARE the information that has built our reputation. We reached a time in our lives of not only having an appreciation for those that helped us along the way but also an obligation to help those coming after us.
We have hundreds of articles on this site that are meant to help people. We have numerous resources available – including our popular membership – and it is all done by us. We don't outsource our helpdesk. We don't have a team of writers that are long-on promises but short-on any real experience.
This site, and our membership, is all us.
The Note Industry Changes, but the Fundamentals Stay the Same
The core aspect of the note industry has always been the same. Buy existing notes, at a discount, for a great return on your investment.
Over the years, marketing methods became more sophisticated. Technology made tasks more manageable; sellers were more aware that they had options when selling.
During all this, we kept up with the times – building websites for investors, creating Note Investing Master Classes for specific outcomes, even complete turn-key marketing funnels, all the while conducting live member-only webinars, and mastermind sessions.
NoteInvestor.com removes the cloak of mystery surrounding buying, selling, investing, or referring notes.
Our goal is to separate the myths from reality regarding seller financing and investing in private mortgage notes. There are simple truths surrounding owner-financed notes that should be revealed. Too many people leave money on the table through lack of knowledge. Worse yet, others prey on their lack of information.
Whether a note seller, buyer, note flipper, investor, real estate agent, or cash flow consultant, we can all benefit from the knowledge and straightforward answers.
NoteInvestor.com Answers Your Questions by Drawing from Our 60+ Years of Combined Experience
We have bought and sold our own properties using seller financing rather than bank loans. We have sold notes for a discount and bought notes for income. We have worked for institutional investors packaging notes for Wall Street. We've been start-up note buyers, making calls from the kitchen table.
We have made referral fees by being the middleman. We've invested in notes ourselves through credit lines and self-directed retirement accounts.
We have taught classes, received rewards, and written books. We say all this to substantiate that, without a doubt, we know our business.
We are thrilled to be here to help you on your note investing journey.
To Your Success,
Tracy Z and Fred Rewey
Contact Information:

NoteInvestor.com is a division of
Diversified Investment Services, Inc.
15430 County Road 565A, Suite T
Groveland, FL 34736
Toll Free: 888-999-7905
Phone: 407-909-0825
Fax: 407-909-0826
Email: tracy@noteinvestor.com