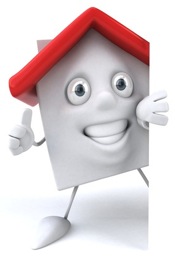 OK, you can't really learn the cash flow note business in just 60 seconds, but this "speed round" of 11 questions will certainly get you started.
Ready?
Go…
What is the Note Industry?
The note business is the buying, selling and brokering of privately held notes.
What is an example of a cash flow note?
Ever see someone selling a property that says, "Owner will Finance?" That means the seller of the property is looking to "be the bank" and payments will be made directly to them. Seller financing is one of most common ways a private mortgage note is created.
How come I never see a "note buyer" office?
Most note brokers work out of their home. Since they seldom ever see the note holders face-to-face, there is usually not a reason for increased overhead.
Do note brokers have staff?
Some do, most don't. Just depends on how big they are. When people start adding staff they may decide to use office space.
How do note brokers find cash flow notes?
The most common methods used to find cash flow notes are direct mail, placing ads, Internet marketing, and referral networking.
How much money does a note broker make on a deal?
It varies by transaction but the average rule of thumb is between 3-6% of the amount invested (or paid) by the note buyer (For more details read Note Broker Fees in the Cash Flow Business)
How is the value of a cash flow note determined?
The fair market value of a note is determined by several factors. The amount of equity in the property, interest rate on the note, terms, seasoning (length of time the payer has made payments), and the payer's credit will all impact the price paid by note buyers.
Are all promissory notes purchased at a "discount?"
Although possible in theory, it is very rare for notes to be sold at par or no discount. Typically there is a discount to cover the note buyer's yield along with the hard expenses of closing and any note broker fees.
Can anyone start a note broker business?
Yes, note brokers come from all backgrounds. You do need to become knowledgeable in the industry. It is important to know all the players, the process, basic calculations, as well as the best and most cost efficient marketing methods. Most states don't require a formal note broker license, although a few (like California) have specific procedures.
How much would it cost for me to learn the note business?
There are a several groups out there that offer training. Many of them don't really know the industry and most of them overcharge. In today's competitive market quality training is available for under $500. With over 30 years combined experience, we feel our course at FindingCashFlowNotesTraining.com is the best in the industry – and our members agree.
Any final thoughts on buying mortgage notes?
The note industry is like any other legitimate business venture. It takes work. Despite what you may have heard, there is no "get-rich-quick" business. However, if you are looking for a real business, with flexibility and earning potential, you might want to check out the note business.