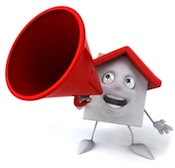 We are often asked,
"How can I make it in the note business?"
That usually prompts us to ask a couple of questions to understand what, specifically, they mean by the question.
Some people want to buy their own cash flow notes for investment purposes and interest income.
Others simply want to act as a note broker or consultant; passing notes on to a note buyer and collecting a referral fee.
In either case, the answer is pretty much the same and can be reduced to five words.
"Treat It Like a Business!"
I have to admit, the note industry, in essence, is really not that hard. I don't want to say, "If I can do it, anyone can do it" but it is probably true.
I was never really good at math, or at least I wasn't in school. The basic "math" behind the note industry is not terribly difficult if you have a couple hours and a financial calculator. Matter of fact, if you are just brokering notes on to a note investor, they will pretty much crunch all the numbers for you – just find the note.
Note Business Reality
Despite what some people may tell you on television or through slick marketing, there are not 10 million notes in your neighborhood and all you have to do is list them online and make $100K.
There are plenty of notes out there and there are plenty of Funders and private investors that are looking to buy mortgage notes – but it does take some concentrated marketing to find them.
Finding Cash Flow Notes
There are many ways to find notes. You can take an ad out in the paper, you can direct mail note holders, you can network with professionals, and even "reverse" market the people that may be taking back notes in the near future.
What determines which method you use to find notes is largely based on your business model. Items like your marketing budget and personal preference will come into play.
No matter what the marketing technique or whether you choose to hold or broker notes, remember it is a business.
You will want to set up space in your home (most people work out of their home) and you will want to measure the hits (and misses) of your marketing efforts (so you can tweak and make your processes more and more profitable).
Above all, you need to have direct access to note buyers, solid marketing materials, and good training.
We created the Finding Cash Flow Notes training for those individuals that were looking to work in the note industry and treat it like a business. In our training we provide proven marketing materials you can use today (just add your own name). Learn what has (and hasn't) worked for us over the past two decades. More importantly, learn what is working in today's note business.