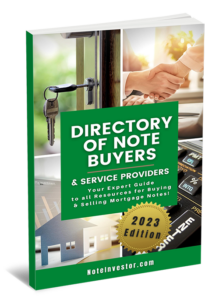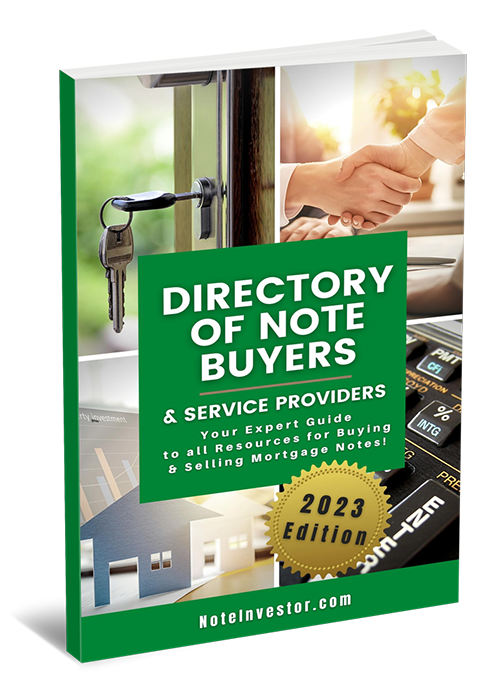 Note Investors fall into one of four groups, but which one is right for you? Safe to say it's not "The Posers!"
Here's a look at each group including tips for finding and selecting the best note buyer.
Over the past 20 years we have both bought and sold thousands of cash flow notes.  We've found that most will fall into one of these…
4 Types of Note Buyers
#1 Institutional Investors
The institutional investor will purchase notes on a national basis with their own funds. They might hold for long investment or later securitize on the secondary market. These are the "big boys" of the industry with the ability to write the check at closing. They do not usually contact a broker or seller if a note fails to pay, unless there is concern over fraud and/or a first payment default.
#2 Private Investors
The private investor purchases notes on a smaller scale, usually limited to a certain geographic region. It is a bit harder to find private investors. Often they are cultivated through word of mouth or by networking with local investor groups. These might include doctors, lawyers, real estate investors, and/or self-directed retirement accounts.
Extreme caution is recommended when dealing with private investors. Special consideration must be given to:
The fact that a private investor is more likely than an institutional investor to come knocking on your door due to a late or missed payment from the note payer.
The sophistication level of the private investor. Are they truly equipped to underwrite, close, and service a note?
Whether there is any implied or actual guarantee provided on the performance of the note.
Compliance with all aspects of SEC, including restrictions on the solicitation of investors and the offering of unregistered securities.
A whole manual could be written on the Securities and Exchange Commission (SEC). Generally, you will be safe from violating the SEC rules if you avoid 1) soliciting investors through advertisement, 2) only sell one note to one investor, and 3) have the investor take ownership of the note and perform all due diligence for themselves. If you choose to play in this arena, please seek competent legal counsel.
#3 Mentor/Master Broker
Another option is to find a note buyer or broker that will act as a mentor. An experienced mentor should have at least seven years of active participation in the cash flow note business. This mentor is sometimes referred to as a master consultant or master broker. They usually buy some notes for their own account and help place others with institutional investment funds. The "master consultant" usually receives compensation through either an upfront mentorship fee or as some split or percentage of the transaction at closing.
#4 Posers
This group pretends to be investors – but they rarely (if ever) fund a deal themselves. This leads to a daisy chain of note brokers that can make it tough to get deals closed. Unfortunately, most of the online note listing services are overrun by people pretending to be investors. Either deal with the end-user or once removed through a master consultant. Any more hands in the pot will tend to spoil the price and effectiveness.
The first step to marketing a note for top dollar is to locate several reliable investors that are preferably end-users. There are several ways to locate an investor with varying degrees of success.
Being in the Internet age, many simply visit the Web and search for…
Note Buyers, Note Investors, Contract Buyers, Private Mortgages, Trust Deed Buyers,
or some combination thereof. Maybe that's how you found us. Might I be frank? That is for rookies.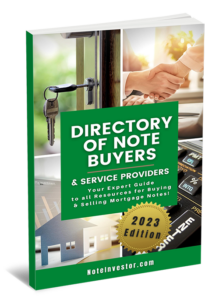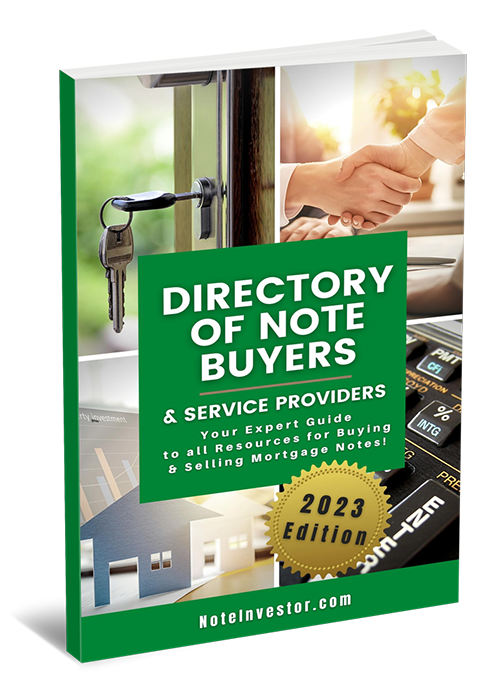 Now if you are a note buyer or note broker, using the Internet can be a great way to find notes for sale. However, it is NOT the best way to find investors to purchase those notes.  Why? Because without prior knowledge it is hard to know whether you are dealing with a reputable investor or a poser.
We've simplified your search by providing our personal Rolodex of investors in the Directory of Owner Financed Note Buyers and Service Providers. This valuable resource has been updated for 2023 and made available in our bookstore!