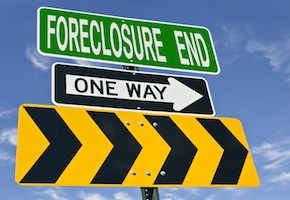 Someone wants to sell their mortgage note but they haven't received payments for a year, are in second position, or facing foreclosure. They need help but what can be done?
Here is an option for non performing mortgage notes you might not have heard about…donating to charity.  Our guest author works with a non profit organization with a unique solution to defaulted notes.
(Editor's Note: This article is not intended as legal or tax advice.  Please seek the assistance of a competent attorney and/or accountant for legal or tax advice.)
Selling Mortgage Notes – Is a Mortgage Donation Better Than a Write Off?
By Dr. Ken Rich
What do you do with a mortgage, promissory note or deed of trust when the debtor stops paying?
After the probabilities of payment in full and resell at a discount are exhausted – is it worthless? What if the property is worth less than the 1st mortgage? What if you've heard that the bank is foreclosing on their 1st? What's going to happen to you?
There are still three options available to debt instrument holders:
Donating the mortgage note to a charity,
Write off as a bad debt loss, or
Abandonment.
In a foreclosure, the 1st mortgage always bids the face amount. That way if someone else wants the property they have to bid and pay at least $1 more to get the property. The result is the winning bidder must pay the 1st mortgage off in full first. If the property is worth less than the market value to sell it, that's a guaranteed loss. If you can't sell the property for more than the 1st mortgage, you lose.
You only have two choices: throw it away or write it off as a bad debt on your taxes. It's too bad you didn't take advantage of donating it before the final date of the foreclosure. You could have had another choice.
Before the final date (or anytime you decide it's worthless) donating your mortgage gives you a very valuable option. That choice is "TIME". The difference between the two is the time it takes to complete it.
Write Off as a Bad Debt
The IRS limits you to $3,000 per year until the total is written off. Each year's tax refund is based on that year's tax bracket which can change. The key is you can take the entire loss amount but you may have to do it over 20+ years (i.e. a $60,000 mortgage will take 20 years). For additional information visit IRS.gov to download publication.
Donating Mortgage Notes To Charity
The IRS limits your deduction to 30% to 50% of your Adjusted Gross Income (ADI). However, the IRS may limit you to the appraised value of what similar mortgages are selling for. If your mortgage note is worthless and you donate it, an appraiser can only go on actual sales of other mortgages. You don 't have to tell the appraiser it's worthless and uncollectible. All you have to do is give him a copy of the mortgage and tell him to find his own comps. That appraisal is what the IRS may ask for. Without that the IRS will let you take a $10,000 deduction without any questions asked (just make sure you keep a copy of the mortgage).
If all you take is the $10,000 deduction, as a write off it will take you 4 years to complete it. As a donation you should be able to do it in 1 year. The tax return is the same. Only the time is different.
However, that $60,000 mortgage may be appraised at $45,000. If your ADI is $50,000 your tax refund can be 2 to 3 years. The tax refund difference is between $1,500 to $12,500 (25% tax bracket) or $900 to $7,500 (15% tax bracket) in the first two years. It will end up being between 3 years versus 15 years. How much is the vastly shortened time frame worth to you?
One more risk is that if a charity ends up selling the mortgage to someone else for any amount ($100 just to get cash for it) within 3 years of the donation, you will have to file an amended return and pay back the excess refund you got. That 3 year window voids the appraisal. As for the charity, why would they keep something that they can't collect on?
About the Author: Dr. Rich is a retired physician who devotes time to hobbies, charity work, family and travel. Prior to health care he was in marketing, public speaking, and managed a commercial real estate brokerage that specialized in barter instead of cash. The most fun he's had in recent years has been as a courier. They give him 30 minutes to 6 hours notice to fly somewhere in the world to deliver something, never knowing what to expect or where he'll end up. One skill he's constantly tried to develop is how to do anything with the wrong parts and wrong tools and make it work better than expected. That includes finances and government boondoggles. It's best to reach him by email at SeniorDirector@CommunityHealthTraining.org