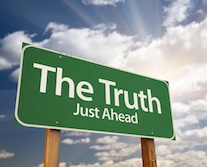 I want to have a very candid conversation about working in the cash flow notes business.
Just what it is, how you may be part of it, and some common myths and facts.
I have been in the note industry for over 15 years.
When I graduated high school I had no clue what I wanted to do with my life. I was actually jealous of all my friends that knew what they wanted because their paths were all laid out for them.
I was in college with no idea of where I was going. It was there that a professor introduced me to the note industry. In one week he taught me the financial calculator and the basics of how to buy and sell mortgage notes.
Needless to say, I was hooked from the very beginning and thus began a very long road of successes that made me the person I am today.
I want to share with you what the note business is…and what it is not.
Myth #1 – I will get rich quick being a note broker, finder, or buyer.
Fact – No one gets rich quick. If that is what you are looking for, buy a lottery ticket or try your luck in Vegas. The note business is a real industry that requires real work.
That said, it is a great industry that can give you a great living. Not only income today, but residual income as well. You can actually purchase real estate notes or even part of the payment stream for future revenue! But, like everything legitimate, you are going to have to learn the industry and do the work.
I have a sense that most people are not afraid of work. I think they just want to be fairly compensated for the work they do. I have found the note industry is certainly great on both accounts.
Myth #2 – You can make $50,000 on a single cash flow note deal for only a few minutes of work.
Fact – I see these stories on television as well and I just don't know who these people are, but I can assure you that no one typically makes $50,000 on a single deal for a few minutes of work. On average, you will probably make somewhere between $500 and $2500 on a deal.
Sure, some deals you may make more – a lot more, but those are not the everyday type of transactions. It doesn't mean you won't see one from time to time – but they are very rare.
Myth #3 – I don't need to invest any money in my note business.
Fact – There are a lot of ways to find cash flow notes – if you know where to look. Some of those ways cost money in the form of marketing dollars. Other methods are inexpensive but will require more of your time.
The fact of the matter is that the note business is like any other real business. Although certainly a cheaper entry point than many business start-ups, it does require time, dedication, and yes, some investment. At the very least you may be creating letters, business cards, and possibly some brochures or a website.
Myth #4 – I will need to hire some staff and get an office.
Fact – Most note brokers work out of their homes and typically do not have any staff other than maybe a family member that helps out. It is one of the great benefits of this industry – you can literally be anywhere in the world.
I have closed more than a few notes while on vacation somewhere – as long as I had my calculator and some key information with me, I was still in business.
Myth #5– There is no room to join the industry. There are too many note brokers already.
Fact – I want to answer this one very specifically. There are a good number of people out there trying to buy mortgages and trust deeds. I say, "trying" because many people are either poorly trained or not treating it like a business. They are under the impression that if they just say they buy notes they can just sit by the phone in their pajamas waiting for checks to come in the mail – that is just not reality.
Currently over 50% of Americans are unable to qualify for a traditional bank loan and over 50 Billion dollars in just residential notes are created each year. (Read the article How Can I Find Cash Flow Notes for more statistics).
There are plenty of deals out there for everyone. But we all have to start somewhere…
If you are not willing to learn everything you can about this industry, then yes, you will probably fail and figure that there was not any opportunity for you.
However, If you are willing to learn what you need to learn and treat it like a true business, I have no doubt that there is more than enough room for you to succeed and make a great living.
My take…
This industry changed my life and I will forever owe my mentor a big debt of gratitude for showing me this path.
I have been able to enjoy a freedom and lifestyle that I never imagined – and I owe it all to the note industry.
My goal here was to make sure that anyone considering entering this industry does so with the understanding, education, and dedication of excellence that I have tried to live by all these years.
If it sounds like something you might be interested in, I encourage you to learn more in the Finding Cash Flow Notes Training course. Even better, there is access to a free video mini-course that lets you learn about the business and our style of instruction. Basically you can take the training for a test drive and gain some insights before deciding if the full course is right for you!