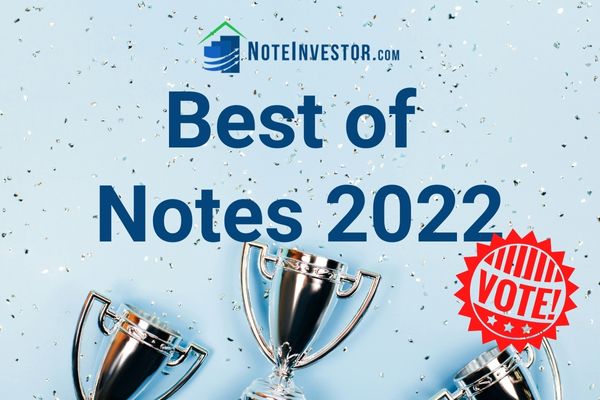 Wondering who is the BEST of the BEST when it comes to note investing?
There are a lot of great companies in the note business: Funders, Servicing Companies, Software Providers, Due Diligence Resources, Educational Events, you name it.
Many of these companies should be on your radar to help supersize your note plans in 2023.
All of the nominees are great companies, but there can only be one on top at the end of the day. It's time to cast your vote for the Best of Notes 2022.
Cast Your Vote in Our Best of Notes 2022
*Please vote once. You think we don't notice — but we do. Any spam votes will be removed.