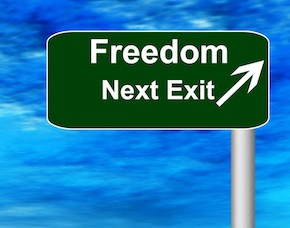 Let's face it; there are a million different jobs and occupations out there. Finding the right one that meshes with both your personality and income desires can be tough.
Search long enough and you will come across the cash flow industry – or in this case – specifically the segment of the industry where people by and sell private mortgage notes.
Let's take a minute and separate some of the hype from the facts and try to portray a typical "day in the life" of a note broker to help you decide if this business might be a good fit for you.
1. Note brokering is a business.
First off, the note business is like any other business, it takes work. Sure, some people will tell you that we are very well compensated for the work we do, but I suspect so are doctors and garbage men. In our case we are paid for "what" we know (how to buy notes) and "whom" we know (who to sell them to).
I suspect most people are not afraid to work – they just want fair compensation for the work they do.
However, there are plenty of people out there looking to "get-rich-quick." THIS IS NOT IT! If you are looking for overnight wealth, buy a lottery ticket.
The note brokering business can be a very financially rewarding business. Many people started in the industry brokering notes and eventually became note investors! The opportunity is there – you just need to learn from those that have already succeeded.
2. Most of the business is marketing.
It is true; there are thousands and thousands of note deals out there. But they are not going to land on your desk without effort on your side.
80% of your time will be spent looking for notes.
The good news is there are plenty of things you can do to help the people with notes find you (websites, direct mail, networking, etc.).
Once you have a prospective deal, you have to fill out a worksheet and do some basic evaluations to determine which investor to send the deal to. Most of the time, once the deal is approved the Funder will do most (if not all) of the closing work.
Funders are good at closing deals. It is what they do. They don't make a dime until the deal closes – so why would you want to spend your time doing it? You need to be out looking for more deals!
Additionally, you don't have to be the most outgoing person in the world to succeed in the note business, but you do need to market your business.
If you are comfortable talking in groups or to strangers, you can actively market (give speeches, make presentations, etc.). If you are not comfortable with that, you can passively market (websites, flyers, direct mail, etc.). Both methods can yield great results.
There is a marketing method for every person – but every person in the note business must spend most of their time marketing.
3. You need money or time.
There are some people who come into the industry with no money for marketing and no time to invest. These people will typically fail.
Not because they are not good people. Heck, they might be wonderful people, but remember, MOST of this business is finding deals – and you need either money or time to do just that!
If you have some money to invest, there are a multitude of marketing methods to help you get deals (direct mail, targeted ads, websites). These methods often target the note holder directly.
If you have no money to invest in your business, but you have time, there are some great ways to still find deals (reverse ad marketing, networking, referral based marketing, posting free ads).
If you have no time and no money to invest, the note industry is probably not the best place for you to be – at least right now.
4. Learn the shortcuts.
One great thing about this industry is that some of the best note buyers and brokers in the world have shared information. Many of them have shared great strategies, tips, and insights that can save you a lot of time and money in the long run.
Here is a quick list of programs and/or materials you are going to want to check out.
Finding Cash Flow Notes – The number one online training of its kind. With over 40 videos and countless downloadable marketing materials you can use today, this is THE course to start with.
Note Websites – These turnkey note websites can have your online presence up and running in less than 48 hours – including content and online note submission forms!
Note Investor Directory – A list of Who's Who when it comes to owner financed note investing. These are the people who buy notes – and you are going to want to know who they are!
Every Single Profitable Note Marketing Idea In the World (Almost)! – Great quick read that discusses a variety of way to find notes.
In the end…
Only you can decide if the note industry is right for you.
If you are like many before you, you may find it to be a life-changing move that forever improves your financial future.