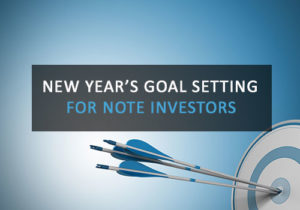 As 2018 winds down, thoughts turn to 2019.
There is no question that I am a big fan of goal setting for both short-term and long-term goals.
At the end of each year, Tracy and I get together for an entire weekend and focus on what we want to accomplish the following year.
The list is certainly not limited to 'work' related goals. Sure, that may be the majority of the list…and the primary purpose of the list, but personal goals are just as important.
After all, life is about balance.
Before we get to next year, how was THIS year?
The reason I ask is how you set goals can be as important as the goals themselves.
Did you set goals for this past year? Did you accomplish the things you had hoped? If you didn't, then why?
There is a multitude of reasons we might not hit our goals. First off, we might have set unrealistic goals, to begin with.
If your goal was to win the Power Ball Lottery, then unless you are a handful of people in 2018, you probably didn't hit THAT goal.
Why?
Well, I don't think I need to tell you the odds of winning the lottery, so let's get back on track to things we can control.
First off, Note Investing Goals.
Did you purchase a couple notes this year?
If not, did you broker a couple and receive an excellent referral commission. If you said 'no' to either one of those questions, then why not?
I suspect you set the goal to make some money with notes but with no real action plan on how to get there.
Don't worry…that is a prevalent problem. Getting started. It is also one of the reasons we created the Note Investing Tools Membership – it begins with a 12-week action plan – containing what to do every week.
Now we only open the membership a couple times a year…so keep your eyes on your inbox for those dates.
Until then, let's get your goal setting on track. Here are a couple of things to focus on.
New Year's Goal Setting for Note Investors
Set both long-term and short-term goals. – What do you want to accomplish in 2019? What do you want to achieve in the first quarter? What about the first month?
Put yourself first. – Life happens. Stuff happens. You will, from time to time, get pulled away. What is your biggest priority? Don't let anything take you away from that.
Do something every week. – Let's just say there are 12 things to do to get your first note deal. If you did only ONE THING every week, in three months, you would have your first deal. Then you would repeat the process, but this time you would not need all 12, but maybe only 6 things. If you do something every week, you will always be getting close to your goal.
Tell someone your goal. – Kind of like having a gym buddy that makes you show up, telling friends and family your goals makes them real. If you don't write them down, they are no different than day-dreaming.
Reach out for help. – NoteInvestor.com has hundreds of free articles. Finding Cash Flow Notes Training has dozens of training videos. The Note Membership even has Live Webinars where you can learn and ask questions. The point being, there is no shortage of information available to help you succeed. You just need to use it!
Do something different. – If you set goals this year and they didn't pan out, you need to do something different. Not necessarily different goals, but a different action plan. If it didn't work this year, it probably wouldn't work the next…so get some help and choose a different path!
When the clock strikes midnight on December 31st, it is a whole new year. What do you want it to look like?