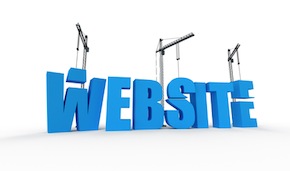 Why do you need a website for your note business?
There are over 239 million users online making up 77% of the US population according to Internet Word Stats – and that number is only growing!
With potential customers online there are great reasons for note buyers and note brokers to build a website. Your site will:
Advertise Services
Provide Credibility
Serve as a Virtual Storefront
Generate Quote Request Leads
Supply Around the Clock Customer Access
While your goal is to create a web presence for your note buying company, don't forget the number one purpose…
Fill the Customers Need By Solving Their Problem!
 It takes planning to build a successful website. So let's look at the..
7 Steps for Building a Successful Note Business Website
 #1 Determine Primary Purpose
Take some time to decide on the primary function of your note business site.
Is it strictly a brochure or corporate style site that provides information about your company?
Will it provide educational content to help people understand the process of creating and selling notes?
Is the focus to motivate visitors to complete an online quote request worksheet?
Are you trying to attract visitors through online search engines or will you use offline advertising to drive traffic?
While a website can try to fill all of these needs the primary and secondary goals should be evident to users and the action you want them to take.
#2. Select Programming Platform
A brochure site is generally static with minimal updates. However an educational site or one designed to attract search engine traffic will need frequent new content.
This will play a role in selecting a programming platform. While web developers often have their own preference for programming we have found WordPress.org to be an excellent option. This content management system (CMS) is not just for blogs. Many companies are now taking advantage of its functionality using a combination of static pages and blog style articles.
#3 Purchase Domain Name
Many business owners default to a domain name that closely resembles their company name. However, there are benefits to selecting a domain name that includes keywords, which indicate you buy notes. Including words like note buyer, note investor, trust deed buyer, or contact buyer will clearly tell people what you do.
For example, when we started Diversified Investment Services, Inc. in 1997 we selected the domain name of diversifiedinvestment.com. We couldn't shorten it to the initials DIS because it was already in use by Disney. Initially our selection worked fine because people were contacting us from ads, business cards, brochures, and other offline marketing efforts.
Over time we found our choice was long, hard to spell, and did not specifically describe note buying. As the number of web sites increased and search engines evolved we discovered there were advantages to using keywords in the URL. In 2001 we started using NoteInvestor.com for online traffic. We then switched the static site to a WordPress Platform in 2008 to make it more search engine friendly and easy to update.
For additional keyword ideas related to note buying you can use the GOOGLE™ Keyword Tool or refer to the SEO & Keywords section of the Finding Cash Flow Notes Training.
Ideally the business name and the website would both contain important keywords, but depending on timing and domain name availability they might be different. To research and register domain names we use:
You should purchase, own, and control your domain name. Don't leave this valuable asset in someone else's hands. Also avoid using subdomains (where your website name is added onto a different main domain name).
#4 Find Reliable Hosting
Once you have purchased a domain name for your note business you will need to select a web hosting company. This is where the files that make up your website reside on the World Wide Web.
For most sites a shared hosting plan will fit the traffic demands. This is a much more reasonable option than using a dedicated server. We are using and including the services of Host Gator for all the Note Buyer Sites with great results.
Once the hosting company is selected you will need to update the domain registrar account with your new name servers.
#5 Plan Design
When planning a note business website be sure to keep these design elements in mind:
• Professional – The site needs to look like it represents a business. This includes photos and backgrounds. Use colors like blue, green, or maroon that invoke feelings of trust, reliability, and stability. There is a reason the banks and other financial companies lean towards these colors.
• Visually Appealing – Visitors should find the site inviting. If it contains excessive graphics, music, or content they will hit the dreaded "back" button in the browser window – never to return.
• Simple Navigation – Make it easy to move from one page or topic to the next using breadcrumb style navigation links. If you want them to first and foremost, Request a Quote, then make that a prevalent option or link on every page!
• Demographics – Take into consideration the age and preferences of the average visitor. For most it is easier to read black text on a white background in a San Serif style font (like Verdana) for online applications. Also bump up the font size of text to something above 12 point so it is easy to read.
• Less is More – It should be very clear what each page is about and the action the visitor should take next. Avoid clutter and break content into two to three lines per paragraph with good use of headings.
• Above the Fold – The most important items should be viewed on the top half of the page, before a user needs to scroll down. Like newspaper headlines, above the fold is gold on the Internet too.
• Behind the Scenes – The design should take into consideration load times and active links. Sites are penalized by search engines for broken links or slow load times.
• Useful – Give users what they are looking for. The design and content should all focus on solving their problem and meeting their needs.
#6 Write Content
Next up is the content. What will you include on your website? Here are the five most common pages for successful note buyer sites:
About – This page tells people "Who We Are". It should stress the benefits and credibility of your company. A photo of you can be helpful when building trust online.
Services – This covers What We Do" or "How We Help" the customer. It should be benefits oriented and help the customer see what's in it for them.
Request a Quote – Clearly let visitors know how they can obtain a quote or free analysis of the note's fair market value. Standard options are to have them call for a quote, download a form to print, complete and fax, and/or input the information online using a form that submits the information to you via email notification.
Frequently Asked Questions – Common questions that people have when selling mortgage notes.
Contact Us – How the customer can contact you. Include name, address, phone number, fax number, and email address. If you don't want to display the email address then have a form they can submit or email information.
In addition to the five minimum pages there are benefits to including the following:
Articles – Helpful tips and ongoing articles that let sellers know how they can improve the value of their note. Also provide updates on market conditions, tax time tips, or reminders to check tax and insurance status. Articles also help your site take advantage of using updated content to improve search engine rankings. Just don't let the articles overtake the home page for a site that is focused just on note holders. The articles should be accessed from a link on the home page to a secondary page and/or show the most recent article titles in a side bar.
Email Sign up – Collect emails of note holders by offering something in exchange for their email address.
Testimonials – Including testimonials from satisfied customers or showing how a problem was solved on a transaction can boost confidence a note seller should contact your company.
Privacy Policy – This page explains your privacy policy and is usually included with a link in the footer area.
RSS Feed – The RSS (Really Simple Syndication) feed provides for easy notification of updates to websites.
While developing your content be sure to research what the competition is doing. Visit sites with top listings in the paid and natural search engine results to see how they are promoting their services.
#7 Get Help
Once you have a plan and content you are ready to create the site. It is possible to build the website yourself using ready-made templates and tutorials available on the Internet.  But unless this is your specialty or hobby, it is easy to end up frustrated and dissatisfied with the results.
If you are not comfortable with a do it yourself method, you'll want to hire a web developer to install and build your site. If you approach a developer with an exact plan including content in hand, it is possible to have a basic site implemented for around $500 using an existing template.
Or better yet, tour the 14 sample Note Buyer Sites. These sites were designed specifically for the note business using top-level technology and provide all the design and content elements essential to finding cash flow notes. With these ready to go sites, 6 out of 7 the steps have already been done for you. Just purchase your domain name and leave the rest to our team.
Once your site is up and running commit to adding new content at least once a month to keep it relevant and fresh for both potential customers and search engines.
So does your note business need a website or maybe a new look?  Be sure to check out the introductory special at NoteBuyerSites.com!