Alaska Financial has announced a special cash back Winter Blitz incentive program for note brokers.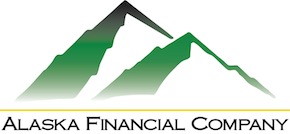 Here are the details from their recent Elite Partner Newsletter:
– 1% Cash back on $500,000 or under
– 1.5% Cash back on $500,001 or more
– From now until the end of December 2012 they will pay up to 1.5% cash back on the accumulated funded principle.*
– Quotes must close by December 31, 2012.
*Only Alaska Financial Company Approved Elite Partner (EP) can be considered for the Winter Blitz 2012 incentive. Quotes must be submitted, approved and closed between the dates of 9/12/2012 to 12/31/2012. No quotes before or after these dates will qualify. If the quote closes after 12/31/2012 it does not qualify. On the total funded principle balance on quotes submitted by EP between 9/12/2012 to 12/31/2012, 1% will be paid out on $500,000 or less and 1.5% will be paid out on $500,001 or more. EP totals can not be combined with any other EP. Cash back will be paid after the contest is over.
You can Contact Geoff Igarashi of Alaska Financial Company for full details at Geoff.Igarashi@akfinancialco.com or by phone at 907-242-6683.
Note Buying Underwriting Guidelines
Here's a recap of their current guidelines for buying notes as of January 13, 2012:
Maximum Loan to Value: Up to 65%
Maximum Loan Size: $375,000.00
Minimum Credit Score: 610 Tri-Merge
Property Type:
 Residential
Commercial
Raw & Improved Land
Mobile Homes
Real Estate Secured
Products:
Seasoned Notes
Hard Money Loans (out of CA and AK, must work through licensed broker)
Alaska Financial buys in all states except:
GA, MI, NV, Western TN, Maricopa County AZ and FL (Exception: We will consider ocean front property in FL)
Additional articles you might be interested in related to Alaska Financial:
How to Fund Good Notes Successfully with Private Mortgage Investors