"Private investors have purchased over 32 Million Dollars of our private notes," reports Tobias Preston. Discover how to grow your note business with private mortgage investors in this expansive article.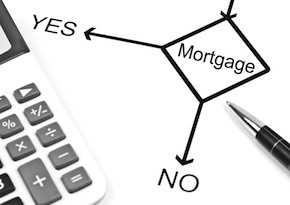 I'm Tobias (Toby) Preston, President of McKinley Mortgage (MMC) and the Alaska Financial Company (AFC). If you have already brokered seller financed land contracts, mortgages or trust deeds you might be interested in my recipe for growing your business utilizing private investors.
3 Benefits of Working with Private Investors
1. Give you a built-in demand for notes regardless of institutional demand (for many years McKinley has sold 100% of its brokered notes to private investors!)
2. Build your network for additional financing if you do more than notes (i.e. real estate investments—we've tapped ours to purchase pre-foreclosures)
3. Grow your business.
Let's review the key skills needed:
Experience (if you are brand new, I do not suggest beginning with private investors. Period!)
Local knowledge
Understanding of arbitrage
Core note business skills
100% integrity
Systems knowledge
Process of marketing, operations and finance
Since you have experience, you know how to find notes, quote them and get sellers to want a "lump sum of cash" through your business.
Now, instead of giving that seller over to an institution (there aren't too many left currently) or to your own IRA or portfolio, it's time to learn how to fund this "good note" with a private investor.
Here's how we've done this tactic thousands of times!
5 Steps to Funding Notes With Private Note Investors
#1 – Create a group of private investors who will fund the good notes you bring them,
#2 – Quote your notes based on what private investors typically pay. If you are new, use these approximate yields for calculating discount:
Land only 13%
Improved and/or MH 12%
SFR's 11%
Additional parameters include only performing notes, 30%+ equity and 600 min. FICO score
#3 – Get a commitment from a private investor via a one page profile.
#4 – Complete Due Diligence and open escrow.
#5 – Fund the deal in about 3-5 weeks.
That's it! The other key contact in addition to knowing your own abilities and a good investor is an escrow closer that can follow your instructions to the satisfaction of the note seller, private investor and so forth.
How to Find Private Mortgage Investors
Recently, our McKinley Mortgage CA office received 2 Sidewalk Signs; our office fronts a busy street and I was frustrated that our large office sign (on the building) wasn't getting us prospects.
Eagerly I set up the 2 signs along the street–one says "Cash for Notes" and the other "Money to Lend". (McKinley is licensed to lend hard money in addition to brokering seller-financed notes). Walking back to the office I chided the team—"Any calls"? Of course not, but we did get one 4 hours later! And I'm pleased to report we are getting a call per month based on those 2 simple marketing "channels". How easy. Hidden customers.
"Customers are where you find them." – Unknown Author
Many private investors are in your own town and region with millions to invest. They are middle to late aged business owners and real estate investors who have these values—thrift, wisdom, accuracy, trust and usually large families. Their age is typically 60+ and they want your 12% notes.
To locate them, you want individuals with investor knowledge (i.e. sophistication) and the money (i.e. they are accredited or "qualified" meaning 1M net worth and/or 300K yr income).
By only selling notes to "accredited investors", your risk is very low (as long are you are experienced and honest).
Here's the recipe:
1) Advertise in the classified newspaper of your town/county
12.5% Yield
1st Trust Deed
Principals Only
123-4567 (Phone Number)
NOTE—you must own a real note—selling a "non note" is illegal.
2) Take their calls (some will be "looky loos") and send them a short application. Explain that just like large company such as "Morgan Stanley" or "Charles Schwab" you are a finance company and have to make sure applicants have both the money and knowledge. Real investors will understand your reasons; unreal ones will not (and this protects them and you!).
3) When the prospective private investors return the completed application, review it to make sure they are knowledgeable (i.e. real estate investing and/or business owner) AND have the money—1M net worth without their personal residence and/or 300K yr income.
4) Find them good notes and they will stay with you for a long time!
Is it that easy? Yes.
Here's the hard part—NEVER forget that…
… Your private investors are always #1.
Said another way, always be willing to cancel a note sale RATHER THAN compromise your private investor in any way.
I call it "taking one for the team".
Here's an example. A note seller contacts your office and you have opened escrow to close and fund the file with a private investor. It's a nice commission for you–$5,000.00. 2 days before closing the appraiser contacts you stating he made an error and the actual property value is 25K less than he stated.
You quickly rationalize that your note seller needs to sell, you need a commission and after all, if the appraiser made one error in judgment maybe he just made another one?
STOP— your first commitment isn't to make note sellers happy, or to make commission (though both are key). Remember the rule above—Investors are #1. Therefore you pick up the phone and give your investor the news AND LET HIM decide if 25K lower value kills the deal (it may or may not).
Is this clear?
Finally, another attitude to develop IF you wish to successfully work with private investor's long term in addition to "investors are always #1" is this:
Investors underwrite the note (i.e. judge and/or choose to invest). You do not.
Your key work as the broker is to gather the facts, (i.e. due diligence) that is forwarded to the investors. This is largely your job as a broker to gather facts. However, never forget that you don't judge the notes (i.e. underwrite).
Your investor does. This is good for many reasons"
A) it's not your money that is at risk
B) Emotionally you can get "out of line" and become negative about a note when it's not rationale (this happens to me when I see pictures of poor quality improvements that none the less have significant equity)
That's enough soapbox about these two key areas that are a foundation your success.
"He who has the gold makes the rules." – Unknown Author
For more information you can email me at tobias@akfinancialco.com and I'll give you an overview of the McKinley system for both finding and working with private investors.
What do I ask in return?
First, please find a way to give back to our fine profession yourself some day. Giving beats receiving every time!
Second, contact McKinley and Alaska Financial Company III to fund your good notes when you have so many all your private investors can't buy them!
This article was provided by the author, Tobias Preston, for publication with updates and originally appeared in issues of The Paper Source and NoteWorthy Newsletter.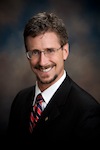 About the Author: Tobias (Toby) J. Preston is president of McKinley Mortgage, founded 1989 in Alaska. McKinley is now Alaska's largest private mortgage buyer according to Motznik. Mr. Preston obtained a Correspondent Lender License in State of FL, 2005, and a CA Real Estate Broker License in January 2007. He and his companies have funded over $78,000,000.00 in small private and discounted loans.
To expand market share, he is directing growth moving beyond private clients to the secondary market of professional referral sources via another "money fund", the Alaska Financial Company III LLC. Finally, these efforts include a second field office in N. California where he resides part-time.
You can contact Toby by email at tobias@akfinancialco.com, McKinley Mortgage at 800-909-1977, Alaska Financial at 800-783-3253 or online at www.akfinancialco.com.
Related articles that might be of interest:

Note Investor Spotlight: Alaska Financial Company Buys Notes in 23+ States – Interview with Tobias Preston on note buying parameters.

Tread Carefully When Working With Private Note Investors – Introduction to possible SEC regulation and private investors.

Selling Mortgage Notes? Find the Right Note Buyer! – Understanding the 4 types of Note Buyers.