Alaska Financial Company and McKinley Mortgage Co., LLC are using a unique private placement fund to purchase seller financed notes. Active in the cash flow business since 1989, they have funded over $61 million in private notes and loans.
Note Investor (NI) recently interviewed Tobias Preston (TP), President, to learn more about the services and investment parameters offered through his company. Note brokers interested in earning commissions for the referral of notes, trust deeds, and contracts will be excited to work with this note investor.
NI: What is the current focus of your company?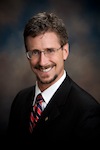 TP: With our broker, McKinley Mortgage, we broker private/hard money loans and seller financed notes primarily in Alaska and California. Alaska has been our home office for 20 years and we have a Northern CA branch in Redding as well.
With our wholesale lender, Alaska Financial, we fund private loans and notes via McKinley Mortgage and our Elite Partner (broker) network.
NI: How did you get your start in the note business?
TP: We bought a tape set from SES Funding in 1989 that promised to make us rich with a good note business. Although we aren't "rich" yet, it has been a terrific business with a lot of hard, smart work.
NI: What unique benefits does your company provide?
TP: Besides our experience, we have a 9 person team that offers the best brokerage and funding ability (in our opinion)!
NI: What type of notes or transactions will your company consider funding?

TP: We target the following investments:

Note Size:

$10,000 – $150,000 (plan to increase max amount next spring)
Type:

Commercial, Residential, Condo, Multi-Family, Mobile Home and Land
Location:

AK, AZ, CA, CO, HI, ID, IL, IA, MD, MS, MO, MT, NE, NC, OR, TN, TX, UT, VA, WA,

WV, WY, Wash DC
Credit:

Typically 600+ but will make exceptions
LTV/ITV:

The max LTV we will fund is 65%. If a FULL has an LTV that is too high, we will quote a PARTIAL within our LTV parameters.
Pricing:

We quote a 12.75% investor yield and a $950 processing fee on all notes.
Seasoning:

We underwrite Hard Money loans in addition to notes and thus are comfortable with minimal seasoning.

We will only fund a Simultaneous transaction if the broker is in compliance with the mortgage licensing requirements of the specific state (if any).
Servicing:

Will fund either outside serviced or seller held notes.

Can leave servicing at existing firm.
Security Type:

Deeds of Trust and Contract for Deeds.

We do not purchase Mortgages.
NI: What type of deals would just waste your time?
TP: Ones where the Note Seller is not prepped to accept a quote below 65% LTV (usually a partial).
NI: What do you consider the best methods for finding deals?
TP: Many of our Elite Partners utilize direct mail and websites. We have found our best Lead Generation sources to be from local referral prospects (ie. mortgage brokers, realtors, estate attorneys etc.) and newspaper ads in rural communities.
NI: How do you handle commissions to brokers or consultants?
TP: Paid at closing out of escrow.
NI: What advice would you give to new professionals just starting out in the industry?
TP: Keep you day job (or your spouses)! Business is a long term commitment and if you don't have 3 – 5 years to put into it without much income, beware.
NI: What is the most common business mistake you see people make?
TP: Not balancing the act of trying new things (innovation) with following advice (can't have one without the other). Also, keep an attitude of gratitude where problems are games to solve while balancing principles that never change with tactics that do.
NI: Given the current economy, have you made any changes in the way you transact business?
TP: We're investing more than ever into marketing—there's NEVER been a better time to learn the note business.
NI: Where can brokers contact your company to obtain more information?
TP: Caleb Preston, Director of Client Fulfillment, would be the best contact at caleb@akfinancialco.com or by phone at 530.226.5253.
NI: Is there anything else you would like to share with our readers?
TP: Have fun and give back to the industry!