Have you have ever tried to finance a mobile home manufactured before 1976? You probably felt like it would be easier to sell snow cones in Antarctica!
Fortunately owner financing and private mortgages offer creative alternatives for hard to finance mobile homes.
When purchasing a new mobile home financing is often offered through the dealer or retailers. Approved Federal Housing Administration (FHA) lenders are an option for mobile homes that meet the guidelines, including the age restriction of built on or after June 1976.
Manufactured homes permanently attached to a foundation also have access to financing as a mobile and land package, provided credit and equity are acceptable.
But the question still remains, "Where can older manufactured homes, singlewide mobiles, and buyers with less than perfect credit look for financing?"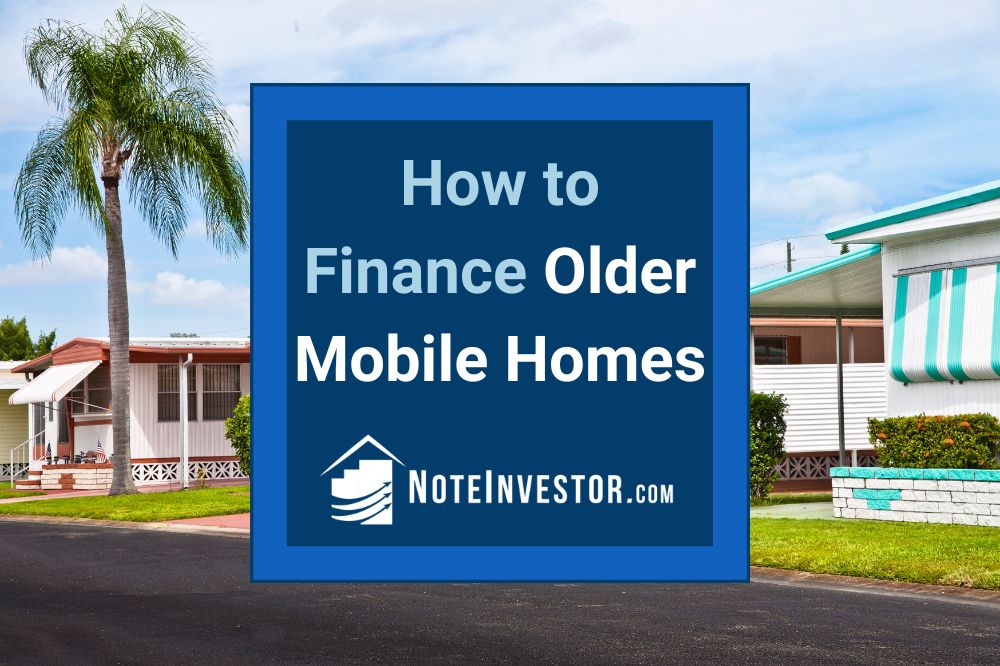 How to Finance Older Mobile Homes
Private Investors
A private investor, independent bank, or credit union may provide alternative financing options. These are generally local investors or in-house portfolio lenders that are familiar with the area and comfortable with the risk at a lower investment exposure in exchange for a higher rate of return.
Owner Financing
Asking the seller to carry back a note is a common way to finance the purchase of a mobile home. The owner acts as the bank by accepting payments from the buyer over time. This avoids meeting the more restrictive bank mortgage requirements.
While interest rates are likely higher with owner financing it can provide a viable solution allowing the buyer to take advantage of the affordable housing mobile homes offer.
Some sellers prefer a lump sum of cash today and are reluctant to collect payments over time with owner financing. If a seller prefers cash now they can consider temporary seller financing and then sell all or part of the payments for cash to a note investor on the secondary market.
Manufactured homes make up an average of 8% of all home sales according to the US Census Bureau. There are some states, like North and South Carolina, where that percentage nears 18%. Many of the states with mobile home sales over 10% are also the same states that rank higher for overall owner financing.
This just proves what most note buyers and note brokers have known for years. When there are properties or buyers that are hard to finance people turn to owner financing.
Additional Owner Financing Resources:
Author: Tracy Z. Rewey has been making money full time with owner financing for over 20 years.
Article Source: http://ezinearticles.com/