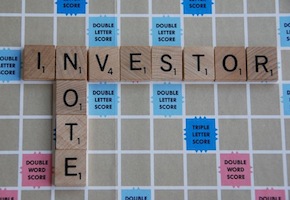 Have you ever thought of buying and holding a real estate note for yourself instead of brokering it to an end investor?
I strongly encourage you to do so as it can be a rewarding path in the note business. I initially began brokering notes in 2005 and in 2007/2008 made the transition from note broker to note investor.
Here are some thoughts to keep in mind if you are looking to begin investing in notes to hold for yourself.
Mindset Shift
Although there are many parallels between brokering and investing in real estate notes, your mindset requires a bit of a shift. It is a shift from,
"What investor will pay me the most for this note?"
to
"Would I want to put my own cash into this note?"
Although this is only a slight shift, I began looking back at my brokered deals and saw a handful of notes that would have been perfect to keep for myself. However, since my mindset at the time was not to buy and hold and only to broker notes, I never ran these through my "investor" filter. Every note holder/seller you talk to you should begin asking yourself if their note is a potential investment that you would feel comfortable owning for your own "portfolio".
Marketing (Direct Mail)
When I started to ask myself this question, many times the answer was "no". I realized that as a broker, I had fine-tuned my marketing to find cash flow notes that fit my investors' criteria but that these criteria did not necessarily fit my criteria as an investor.
For example, I did not personally have an interest in commercial notes or land notes so I cut these out of my marketing. I also narrowed my geographic area and reduced the note sizes that I previously marketed for. Make sure your marketing matches the types of notes you would want to hold for yourself.
Underwriting/Due Diligence
Going from note broker to note investor requires that you understand the due diligence process intimately and understand what makes for a good investment vs. a bad one. Use your time as a broker to learn this process from your investors who have years and years of experience with this.
When note buyers are asking for certain information and documents, understand not only the documents but also what they are specifically looking at in the information and documents and why it is important. When you start looking at each deal from the perspective of an investor, you come up with your own questions for the note seller and in the process you become a better broker too.
Cash Flow/Longevity
One of the great benefits of owning your own notes is the consistent monthly cash flow that is generated for you. During slower times of the year as a broker, you still receive cash flow from notes you previously invested in and it gives you longevity to work on your business if/when your brokering business slows down. Had I not started to make the transition from broker to investor when I did, I probably would have been flushed out as a broker when the credit markets froze and investors tightened their criteria or went out of business.
The First Deal
Below is the first note that I purchased for myself (with approximate numbers) to give you an idea of why I encourage you to start buying/holding your own notes.
Sale Price: $27,700
Note Size: $26,500
Note Balance at Purchase: $15,500
Purchase Price $11,500
Current Balance $8,400
To date I have received 38 monthly payments of $285 totaling $10,830 (return of principal/discount/interest).
Had I brokered this note, the best price at the time was $12, 500 so I would have made $1,000 back in 2007. Now I will continue to receive $285/month for the next three years.
Hopefully as you can see, owning your own notes can be a rewarding path to pursue. Although transitioning from broker to investor is not easy, I encourage you to slowly begin the shift. Get at least one under your belt and go from there. Good luck!

About the Author: Greg Gehlen is a private investor in real estate notes. He has been in the "paper"  business since 2005 and can be contacted at 702.515.7416.