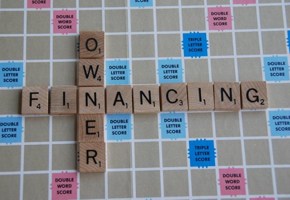 The government is offering first time home buyers an $8,000 tax credit in an effort to stimulate the ailing real estate market.
Sellers can attract buyers by highlighting the refund in their ads, especially when used in conjunction with owner financing.
Author's Update: This law was extended and expanded on November 6, 2009.  Be sure to read the update at:
This appealing tax credit is part of the Recovery Act that was expanded for 2009 home purchases. Here are 10 things you must know to make the most out of this program.
1. First Timers Only Please – The $8,000 tax credit is available to first time home buyers only.  This means the buyer (and their spouse if married) must not have owned their principal residence at any time during the three years prior to the date of purchase. (UPDATE: As of 11/6/09 there is also a lower $6,500 tax credit available for qualifying long-time homeowners that are buying a replacement home.)
2. Home Sweet Home – The buyer must live in the home as their primary residence. This means vacation homes and rental homes do not qualify.   The home must be located in the U.S.  However, it can be a house, houseboat, house trailer, cooperative apartment, condominium, or other type of residence.
3. Show Me the Money – The credit is 10% of the home purchase price to a maximum of $8,000.  This means the home price needs to be $80,000 or above for the full $8,000 refund.  The credit is claimed with the federal tax return using IRS Form 5405.
4. Timing is Everything – The increased $8,000 tax credit applies to homes purchased in 2009 that close before December 1, 2009. (UPDATE: Extended for closings through June 30, 2010 provided there is a sales contract in place by April 30, 2010.)
5. It's Yours to Keep – Rather than a tax deduction the tax credit is fully refundable. This means a qualified buyer could have no taxable income and still receive the refund.  Unlike the earlier $7,500 version from 2008, this 2009 credit does not have to be repaid over a 15-year period.
6. Simon Says, "Don't Move" – The buyer must continue to live in the property for 36 months after the purchase date.  If they move earlier than the 3 years the credit must be repaid.
7. Limitations Apply -Income limitations also apply based on modified adjusted gross income.  The phase out range is $75,000 to $95,000 for single buyers and $150,000 to $170,000 for married couples filing a joint return. (UPDATE: The revised income limits are $125,000 for single buyers and $225,000 for married couples filing jointly, with an additional $20,000 phase out range.)
8. Why Wait? – There are FHA mortgages that make a portion of the tax credit available at purchase.  This is accomplished through a short-term loan that can be applied to closing costs and a portion of the down payment above the 3.5% minimum.  There is also the possibility of filing an amended 2008 tax return so buyers don't have to wait for the refund until filing their 2009 return.
9. Think Creatively – If a first time home buyer has difficulties qualifying for a bank loan they might consider purchasing a property with owner financing.  Also known as an installment sale, the seller agrees to "be the bank" and accept payments from the buyer.  This allows a buyer to take advantage of the 2009 tax credit even when banks say no to a mortgage loan.  The IRS might not recognize the closing date on a Contract for Deed so a Warranty Deed from the seller to the buyer with a Note and Mortgage (or Note and Deed of Trust) naming the seller, as the payee might be preferred for this purpose.
(10/20/09 Author's Update – The IRS has recently addressed the Contract for Deed issue.  For more details please refer to Does Seller Financing Qualify for the $8,000 First Time Homebuyer Tax Credit?)
10. Read the Fine Print – Like any act of Congress there are a few pesky details.  For instance the property can't be acquired from a related person.  Be sure to review the fine print available online through the Internal Revenue Service web site.  It is also advisable to contact competent tax and legal counsel to avoid any costly mistakes.
The combination of historically low interest rates, large inventory, reasonable prices, and the $8,000 tax credit are making 2009 an excellent time for buyers to purchase their first home.  When sellers also offer to owner finance the property the easy financing and tax credit should entice buyers to get off the fence and consider a home purchase.
Author:  Article written and copyrighted by Tracy Z. Rewey