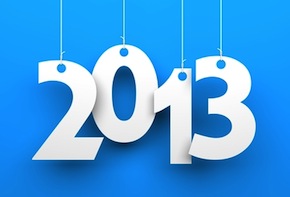 2013 proved to be a year of "adaptation" and "advancement" for the note business.
The note industry continued to recover and build as note brokers, investors, and professionals tweaked their marketing tactics and campaigns to adjust to the new real estate market and technology savvy sellers.
As 2013 comes to an end, we wish you a Happy New Year and suggest you take a quick look at these posts. Read (or re-read) these as you get ready to plan 2014.
The Top 7 Most Read Note Business Articles in 2013 From Note Investor
Each of them is just as appropriate at the end of 2013 as they were when written. Matter of fact, they will probably be just as important in 2014 as they are now.
Save the date! New Dodd Frank laws for seller financing and mortgage loan originators take effect January 1, 2014. While it's not a match made in heaven it's also not the end of the note buying world as we know it.
Interested in double-digit returns secured by real estate but without the headaches? Then it's a good time to discover how to buy mortgage notes!
Discover the top ten states that contributed to 65% of the seller financed note volume along with insights for a successful marketing campaign.
Is it effective to use list building, emails, and content marketing to find note holders and turn them into sellers? Note brokers will want to read the answers!
Sit around any after-hours event at an industry convention and you will soon find a heated debate about investing in Real Estate vs. Private Mortgage Notes.
Let's separate some hype from the facts and portray a typical "day in the life" of a note broker to help you decide if the note brokering business might be a good fit for you.
What does it take to be successful brokering real estate notes? Start by avoiding these 10 Mistakes Note Brokers Shouldn't Make!