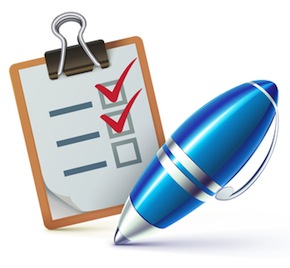 Congratulations! The seller has accepted your offer to buy their note payments. Now what?
The 3 Phases of Note Buying
The purchase of a private mortgage note goes through three main phases before closing and funding.
First is the quote request.
Next up is the preliminary approval process.
Once a transaction has received preliminary approval it moves into the due diligence phase. This provides the investor time to verify important information including current taxes, insurance, clear title, lien position, value, payment history, and review of legal documents. When due diligence has been completed, funding will be scheduled.
Most investors use a transaction checklist that outlines the due diligence, underwriting process, and closing requirements.
The Note Buyer Transaction Checklist
So what's on the checklist? Here is sample we use in our office to outline the standard information and documentation required for the purchase of a seller financed note.
Quote Request Worksheet
The worksheet provides information about a note for sale and is often used for the initial quote request. It includes important details about the transaction including:
Terms of Repayment
Description and Address of the Property
Payer Information (Name, address, and SSN)
Sales History
Preliminary Approval Package
SIGNED OPTION/PURCHASE AGREEMENT/AUTHORIZATION
CLOSING STATEMENT
RECORDED SECURITY INSTRUMENT (Deed of Trust, Mortgage or Contract)
SIGNED NOTE (If Deed of Trust or Mortgage)
PAYMENT RECORD (pay history, cancelled checks, deposit slips, amortization schedule)
TAX AND INSURANCE INFORMATION (Proof taxes and hazard insurance are paid current)
PICTURES (If available)
COPY OF PREVIOUS TITLE POLICY (If available)
COPY OF MOBILE HOME TITLE (If applicable)
Final Approval Package
REVIEW OF PAYER CREDIT (Verify reviewed prior to spending funds on title or appraisal)
ORIGINAL APPRAISAL OR BPO (Acceptable format from an approved provider)
ORIGINAL NOTE WITH PROPER ENDORSEMENTS
ORIGINAL RECORDED SECURITY INSTRUMENT (Or a county certified copy)
NEW TITLE COMMITMENT OR EXISTING LENDER'S POLICY (With date down)
VERIFICATION OF ACCOUNT

Seller Collected – signed payer estoppel or proof of delivery
Servicer Collected – Verification of Account, Authorization, & Transfer Package
Payment History (copies of checks, money orders, bank deposit statements, etc)
Verbal Debt Verification (Payer telephone interview and/or estoppel)

OTHER DOCUMENTATION (As requested by Note Buyer and/or Attorney)
CLOSING INSTRUCTIONS (Place, scheduled date, and wiring information)
Note Buyers always appreciate the submission of documents for the Preliminary Approval Package. They will usually handle the Final Approval Package, but may request assistance. The extent of your involvement in this process will depend on the individual investor and whether the transaction was submitted under the wholesale or retail program.
Remember each transaction is different so the checklist is a starting point. If you are buying notes for your own investment it's important to seek the advice of an attorney and tax adviser.
Document Downloads
Click Here To Download the Quote Worksheet in PDF format
Click Here to Download the Note Buyer Transaction Checklist in PDF Format
Click Here To Download the List of Documents Available
Looking for more document samples? We have over 50 note buying documents in the member's are of Finding Cash Flow Notes Broker Training that you can download in word format for easy customization with your own information, logo, and requirements.