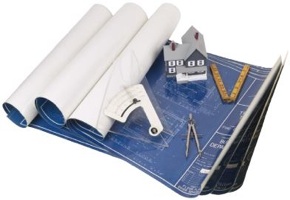 It was one of the first signs of a weakening housing market. Builders desperate to move increased inventory started offering incentives in hopes of enticing buyers to their developments.
These incentives ranged from the standard closing costs and free upgrades to the more elaborate offers of pools, boats, cars, motorcycles and even cash back rebates.
In the face of a tightening credit market homebuilders soon came to realize that just getting a buyer financed was the major hurdle. What good are granite counter tops or a new Harley Davidson if the buyer can't even obtain a home mortgage loan?
Now enters the latest form of builder concessions – the offer to seller finance the property for the buyer.
In Chicago Illinois a builder is offering seller financing on their 20-unit Fletcher Row townhouse development where units range from $499,900 to $749,900. Owner financing is available with 10% down and rates as low as 4.99%. (Source: Chicago Tribune Article, May 29, 2009)
Just head south to sunny Florida to locate seller financing on the luxury Intracoastal Waterway condos offered by Commercial Alliance Group (CAG). The company launched its owner financing program in direct response to the bank liquidity crisis.
"In spite of the low interest rates, real estate purchasers continue to have difficulty obtaining bank mortgage financing. CAG is providing mortgage loans to its purchasers without complicated and painful underwriting processes," said CAG Vice President Scott Colon. (Source: Business Wire, January 9, 2009)
In fact their seller financing program is just one of several incentives available. You can also obtain over half off a variety of boats to keep at your personal onsite marina slip.
Long a staple of hard to finance properties, the installment sale is increasingly being offered on more mainstream properties.
Owner financing allows the buyer to make payments to the seller over time for the purchase of property rather than obtaining a traditional bank loan. This creative financing alternative is helping owners get properties sold during the credit crisis, even when banks say no.