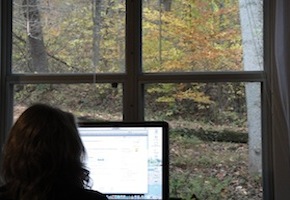 You may have heard a little about the cash flow industry in magazines, on television, or from a friend. You may be wondering if it is something right for you to pursue.
Here are the top 7 benefits of working in the cash flow industry (in no particular order).
1. Work When You Want – Although working in the cash flow industry should be treated as a business, it is a flexible one. You set your hours. Are you a morning person? Ta Da, you get to work mornings! Are you a night person? Ta Da, you get to work more during the evenings. Perhaps you want to golf in the morning or pick the kids up from school in the afternoon – you just need to work around your own schedule and meet the needs of your customers.
2. Funders Are Very Helpful – Most of the work (I mean as much as 80%) is really spent "finding" deals. Once you have found a viable cash flow deal many Funders and Master Brokers will be glad to help you close the deal and handle most of the paperwork.
3. Work From Home – Over 90% of all cash flow professionals work from their homes. This not only saves money, it also provides you some flexibility. Like when the cable repair person will only give you a window of 10:00am – 4:00pm to come by (no taking the day off work)!
4. Buy or Broker – You decide. When you start out, many of the cash flows will be brokered to a variety of funding sources for an immediate profit. As your business grows however, you may start keeping some of these deals for your own portfolio – and that is when you start making really big money! In either case, you decide which deals to broker and which deals to keep for yourself.
5. Personality Fit – There are many different cash flows and many different marketing methods. Are you comfortable making cold calls? If so, go for it! If cold calling is the last thing in the world you want to do, don't worry, most cash flow professionals DO NOT cold call. They set up a marketing system that has leads calling THEM!
6. The Internet – We have the ability to build a webpage for the cash flow industry that is working 24/7. A well designed and marketed web page may not only get you leads, but it may get you leads at 3:00am. I don't know about you, but I wasn't planning on working at 3:00am (at least not on any consistent basis). You can even have those leads automatically forward to a Master Broker who will close the deal for you – talk about passive income!
7. Today Notes, Tomorrow Factoring – Maybe one of the best things about the cash flow industry is that there are numerous ways to make money. One day you may close a deal on a mortgage note and make $2,500. The next day you may close a factoring deal that will make you $400 a month for the life of the account. There is not just one-way to make money in cash flow; there are a couple dozen!