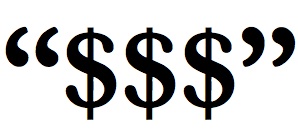 When it comes to quoting and buying mortgage notes there are basically two camps of note brokers.
One camp takes the "Quote on the Fly" approach, while the other has the "No Note, No Quote" mentality.
There are advantages and disadvantages to both, but the "No Note, No Quote" policy can save you time in the long run.
About 16 years ago I began playing with the "No Note, No Quote" technique. Before then I'd always quoted deals over the phone. As the seller threw me the numbers I'd input them into the calculator, spitting out offers left and right. (It's not something I'd recommend unless you are very good on the best financial calculator).
I found myself quoting over a hundred notes a week to holders wanting to sell mortgage notes.  And, I was winning a fair amount of them (more so due to my negotiating than pricing).
I also found myself not getting a fair number of deals as well. The thought occurred to me, "How serious are these sellers in the first place?" Are they just tire kickers or were they really interested in selling mortgage notes.
The Split Test
I then split my sellers in half. One call I would quote on the fly. The next I would require them to at least send me a copy of the closing statement and note before I could give them a number.
I told the sellers I required paperwork from that there really wasn't a way to properly give them an offer without seeing what they have. Explaining that many notes are written differently and how the documents verify the terms, down payment and other important details.
Notes are Like Used Cars?
Every once in awhile I would get a note seller that just didn't think I needed to see the note. So I developed an analogy to help convey to the seller the reason I needed to see the documents.
I would tell the seller that I had a car for sale and asked, "How much would they would pay for it."
The seller would reply, "What kind of car?"
I would say, "I can't tell you that."
They would then ask "How many miles on the car?"
I would say, "I can't tell you that, but how much will you pay for it?"
It didn't take long for the seller to get the idea. They wanted me to give them a price on something that I really hadn't seen yet. More often than not, they understood and sent in the paperwork.
Motivated and Committed
In the end, I had a seller with a higher level of commitment whenever they took the time to send in a copy of the note and closing statement. Matter of fact, it became easy to be slightly "critical" of the brokers that quoted the seller without seeing the documents. Even some sellers started to think they might be irresponsible or less credible.
I like the "No Note, No Quote" policy. You have the benefit of a more committed seller and you know quotes are based on real verifiable numbers.