When considering participating in the private note industry, you may have been wondering exactly "how-to" participate.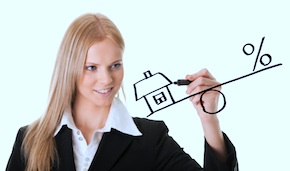 First off, let's review the players involved a typical real estate note transaction and how to get involved.
The Note Seller
This is the person that holds the note, is receiving payments, and wishes to sell future payments for a lump sum of cash.
The only way to be the Seller in this type of deal is to be holding or creating notes. You can do this by selling or flipping properties and carrying back an owner-financed deal. If someone uses seller financing on a regular basis they are usually a developer, rehabber, or property investor.
As a seller, you also have the ability to "pool" your notes to sell in bulk. This will, more often than not, get you better pricing.
Funder or Note Buyer
The person or entity that has the money to buy the note for a lump sum today.  They wait for a period of time to receive funds by collecting the payments.
A Note Buyer has the ultimate in control when it comes to investing in the note industry and achieve some good returns in the process.
You decide how much you are willing to pay for any given deal. You decide your hot buttons for underwriting risk. Maybe you are more concerned about equity than credit score. Maybe you care about location more than yield – in either case, you make the call.
The Note Broker
The person that puts a Seller in touch with a Funder and collects a "referral fee" for setting up the transaction.
A Broker is a great way to get started in the industry – particularly on a part time basis. It enables you to focus on one thing… finding notes.
Once you find the notes you are going to obtain some quotes from note buyers. Once they make you an offer, you subtract off something for your "referral fee."
It is also even possible for you to broker notes and still keep part of it for yourself (read the article Buying and Selling Mortgage Notes for Residual Income for more information).
Even if you have a choice…
If you have your own money to invest, than you obviously have the choice of purchasing notes (as the Funder). However, we recommend that even if you do have the money to invest, you consider doing a few deals as a broker
It helps get your feet wet and you can learn the process on someone else's dime (not only that, get a fee for learning)!
Flexibility on each transaction…
The note industry provides great opportunity for several types of people. At some point you may wear one (or all) of the hats when doing a private mortgage deal.
To learn more about buyers, selling, and brokering note deals, check out our Finding Cash Flow Notes Training.