Want to find seller carryback notes? Check out this interview with Mike Wood of NoteDocs, a company specializing in providing private mortgage note holder leads to note brokers.
What is the current focus of NoteDocs?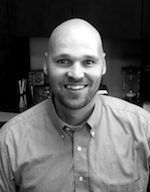 Mike Wood: The current focus of NoteDocs is to offer two services to note brokers in the cash flow notes industry. First we strive to offer noteholder lead data that provides quality leads for those interested in doing direct mail campaigns.
Second, I personally strive to provide quality content to help teach those who are starting a new business.
We seek to provide an improved list over the norm by doing the following:
i. Removing duplicate names and addresses so you only pay once for a name
ii. We clean the list so that you only have leads for first position notes
iii. We only provide residential seller carry back notes
iv. All of our data is specifically "seller" carry and not created by local lenders
How did you get your start in the note business?
I started close to 10 years ago when I met Talmadge Bell. He taught me how to market and the potential of the industry and introduced me to several of the top people in the industry. I continued to grow my business to eventually create my own notes and then saw the need for a better list provider and took on the challenge of being that provider. My focus has slowly changed to mainly manage the list service so I can be sure to keep up a high quality service.
What unique benefits does NoteDocs provide?
In addition to the specialized list that so many need we also offer 2 for 1 lead replacement. We understand that this industry has "stagnant" data since the information comes from public record with no updating so there will be undeliverable returns on mailers. We feel that offering this lead replacement is a good service that can help lessen the pain of marketing and encourage marketers to keep up their efforts and find success.
What type of notes or transactions will your company consider funding? (Location, size, property type, credit, LTV, seasoning, etc.)
We are not a big buyer in the industry right now and I tend to lean to a conservative side on investments. I would only look at small notes under $20,000 face value and would likely only buy after talking to the payors.
What type of note deals would just waste your time?
Delinquent notes.
When I do look at investments I am interested in those that feel very comfortable and that means they must be up to date. You know the kind, the ones nobody wants to sell. Small notes of this type might interest me.
What do you consider the best methods for finding note deals?
I would say the ultimate best strategy for finding notes deals is to work with the seller to create it. Eddie Speed has helped me see the vision of this and the value in such a strategy especially in today's market.
Aside from being there at the creation I would say the next best method for finding notes is to build a referral pipeline. Getting leads from a referral source with whom you have a good rapport will always be your best bet.
If you are going to do direct mail then you need to understand that it is a numbers game and requires a lot of mailing to many individuals over time. the best strategy there is to build a big list, continue building it and when mailing any item have something that identifies you so they become familiar with your "mark".
How do you handle commissions to note brokers or consultants?
I have worked different ways with commissions on deals I have done over the years. Since I don't do a lot of buying right now I would say simply that I would give my offer on any notes presented and let the broker determine their commission before making an offer to the seller. For our lead service I am willing to pay a 20% commission to anybody who sends regular referrals to our company. I just ask that a discussion be made ahead of time and that referred clients make it clear who referred them.
What advice would you give to new professionals just starting out in the industry?
Basic business advice. I currently coach individuals on starting their own business and have done this for many years. I think the advice I would give for this one is similar to any business. Treat it like a business. Know that you will have to work for many weeks or months before seeing a return and commit to it. If you are just "trying it out" you are not in business and you will fail. I don't see any point in sugar coating it.
What is the most common business mistake you see people make?
Not giving it your all.
I guess it comes down to faith. if you do not truly believe in yourself and what you are doing then you are going to see more struggles and you will see each challenge as a road block. Accept that you are taking a different route than you have before, there are new things to learn. It will NOT be easy but if you are willing to truly give it your all you will be successful. I see too many people who want the different result but are not willing to really DO what is needed to get it.
Given the current economy, have you made any changes in the way you transact business?
Yes I have but perhaps not what you might think. I recognize that he current economy can only strengthen this industry. What I have done different is to get more involved and write more about the benefits and how to truly become successful. I figure if I can get the word out more then more people will listen and recognize the importance of moving on the opportunity now.
Where can someone contact you to obtain more information?
Through my website at www.NoteDocs.com
You can find my phone number and email there. The best option is to contact me through email, mike@notedocs.com since I do a lot of consulting and I spend much of my time on the phone and in meetings but if you leave me a message you will get a return call.
Is there anything else you would like to share with readers at Note Investor?
Simply that there are many opportunities for those who seek them. There is a lot to worry about in today's world but there is much good as well and I feel very strongly that if you focus your efforts and believe you can make it happen you will see success.
I am personally a very religious person and feel strongly that we all should do what we can to serve others and while you may be looking for solutions for your own situation I would also encourage you to seek the benefits of serving others. Let's take care of our fellow man as we work to build anything in this life.