Join us as we sit down with Eddie Speed, founder of Note School and author of Streetwise Seller Financing, for this month's Note Buyer Interview.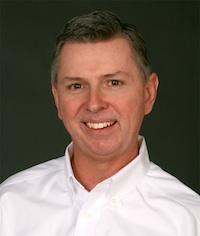 Eddie Speed of Colonial Funding Group has been buying and selling notes for over 30 years and has transacted more than 30,000 deals.
To know Eddie is to know a few of his "Eddie-isms".
I still remember hearing one of his trademark sayings when first introduced back in the late 1980's.  You see I was helping place funds for a large institutional investor on the West Coast and we'd just expanded into buying Notes in Texas. Unfamiliar with regional differences, our underwriters and legal team were requiring something unreasonable to get a deal funded.
Eddie was understandably perplexed and contacted me to help find a solution.  As I explained the position of the company, Eddie put me at ease right away by saying…
"Now Tracy… it's not my first rodeo."
(Of course I later found out that before buying notes he was literally a rodeo champion so it wasn't just some quaint saying.)
We went on to close that deal and many others with some creative thinking.  Later when starting my own company I also had the pleasure of working together on a variety of joint ventures over the years.  So to borrow an "Eddie-ism"  just let me say… "He's the real deal!"
We recently asked Eddie to tell us about the non-performing note business including the much discussed 7 Figure Note Investor training.
Note Investor: What is the current focus of your company Colonial Funding Group?
Eddie Speed: One half of our energy is directed or focused towards the purchase of owner financed notes and one half of our energy is directed toward the purchase of non-performing notes from institutions. Our deliverable is like no one else. I've bought notes and run a large operation buying work out assets.
How did you get your start in the note business?
By Accident. While dating a young lady, now my wife of 29 years, her Dad offered me the right to work for free in exchange for sharing his knowledge of the business with me. That was 30 years ago and it was the best choice I ever made.
What unique benefits does your company provide?
The most unique benefit is that our training is backed by time-tested techniques. It's something we practice every day, and we constantly adjust what we teach based on the relevancy in the market in 2011 and beyond.
What type of notes will your company consider buying? (Location, size, property type, credit, LTV, seasoning, etc.)
We have no specific limitations in regard to what we can buy in regard to geographic locations and size on performing or non-performing notes.
What type of real estate notes would just waste your time?
A waste of time is a deal with insufficient redeeming factors. For example, a note secured by a mobile home and land, the Buyer has severely injured credit with an insufficient down payment and poor payment history.
What do you consider the best methods for finding cash flow notes?
The best method to find quality notes to buy is direct mail.
How do you handle commissions to note brokers or consultants?
You determine the commission you want to make. We will quote you on what we can pay for the transaction and you adjust for your commission.
What advice would you give to new professionals just starting out in the note industry?
The best advice starting out in the industry is to work smart.
What is the most common business mistake you see people make?
The most common business mistake I see people make is not anticipating barriers.
Can you share one of the high points in your note buying career?
I was very privileged to have developed the "seller-financing system" for HomeVestors, the "Ugly house" guys.
What is one lesson you had to "learn the hard way"?
I learned the hard way that no one else cares about your business more than you.
Given the current economy, have you made any changes in the way you look at deals?
Absolutely, over 30 years you have to reinvent yourself in regard to how you do business and this economy is no different.
Where do you see the greatest opportunity right now in the note businesses?
I believe the greatest opportunity right now are notes on higher quality properties with more qualified buyers.
Can you give us a sneak peek preview of your new training course on buying non-performing notes?
In the new training course for buying non-performing notes, it not only teaches you about pricing notes but where to find likely candidates that sale non-performing notes. Not all lending institutions can sell notes at deep discounts.
There is a free intro video training at our website NoteSchool.com alon with information for the 7 Figure Note Investor training.
Editor's Note: Should you decide to buy the course please know that our company does receive a commission on purchases generated through our referral.  This does NOT result in any additional cost to you. Like all deals I've done with Eddie Speed, he makes sure everyone gets their fair share.  Even if you don't decide to purchase the upcoming training, you will still want to take advantage of the free info on delinquent non-performing notes!