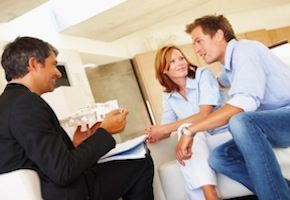 One of the more popular questions, after "How do I find notes?" is "How do I negotiate with a note holder?"
Since the cash flow business affords consultants the ability to determine their own fee, many new note brokers feel challenged on how to present an offer. These 5 tips should help you be that much closer to closing the deal!
1. Be Fair
Negotiating your own fee does not mean "get as much money as you can." It means you come up with a fair amount of money to make given the amount of work it takes to sell mortgage notes. Although there is no set amount, roughly 6-8% is a good starting place.
2. Present the Seller with Options
By now you know there is more than one way to purchase a note. The talented note broker knows a multitude of ways to purchase the note (Full, Partial, etc). You should always present more than one option to your seller, even if they initially said they only were interested in a "full buyout.".
3. Put Your Offer in Writing
Many people quote over the phone. Although this has some advantages the disadvantages are just as evident. If you are going to be giving someone a quote over the phone, be sure to follow up with a letter that indicates the various options you discussed. You would be surprised how many people throw that letter in a drawer, only to call you several months later and do the deal.
4. Know Why the Seller is Selling
This is probably the biggest and most important piece of the puzzle. You must know why they are selling. Not only is it the key to any emotional reasons for selling the note, it is paramount in determining what offers to present to them. For example if a seller wants $20,000 to buy a boat, presenting them a $15,000 partial doesn't make sense.
5. Keep the Seller's Interest at Heart
When presenting several offers to the seller your commission may vary offer to offer. Never try to push a seller to one specific offer just to make more money. Just help the seller find the most competitive offers and let the sellers choose what's best for themselves; not you.
Negotiating an offer with a seller does not need to be an intimidating task. Your goal should always be to help the seller and in no way are you in an adversarial relationship. Make helping the seller your number one goal and you'll build a winning cash flow business!
Check out the free cash flow training videos over at FindingCashFlowNotesTraining.com for more great tips!