First National Acceptance Company has been buying real estate notes and land contracts for over 55 years!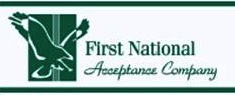 Located in East Lansing, Michigan, FNAC is a subsidiary of First National Bank of America with nationwide purchase programs for note holders and brokers.
Gary Watkins, of the Wholesale Loan Trading division, shared their current buying guidelines in this NoteInvestor.com interview.
What is the note investment focus of First National Acceptance Company?
Buying Performing First Liens Secured by Real Estate
What unique benefits does First National provide?
Warehouse pricing to brokers, quick closing, we pay all closing costs, we look at land deals, mobile deals, almost any credit.
What type of real estate notes will your company consider funding?
1st Lien Notes
Any U.S. Location (Update as of March 19, 2020: Due to the COVID-19 pandemic FNAC is temporarily discontinuing new note purchases in California, Illinois, Nevada, New Jersey, New York, Ohio, or Washington. They are still purchasing Premium and Standard Notes in all remaining states at this time. Contact FNAC directly for details.)
Typically $1 million and under, unless it is a pool
Any Credit
No LTV Requirement (utilizing partials with negative equity)
One Month of Seasoning
Balances Greater Than $10k
Property Types include SFOO, Mobile Homes with Land, Farm Land, Vacant Land, Commercial, and Mixed Use Properties.
What type of note deals would just waste your time?
Non Performers, Re performing, Modified paper, 2nd position notes
Can you share some examples of recent closings with note brokers?
Mobile 2nd home, 56% ITV, 644 credit
Mobile Home, 68% ITV, 614 credit
Vacant Land, 33 acres, 45% ITV, 695 credit
SFOO, 65% ITV, 660 credit
SFOO, 49% ITV, no credit
What methods work best for finding note deals?
Brokers and direct mail.
How does FNAC handle commissions to note brokers or consultants?
The broker can negotiate their fee with the seller or we can set up a fixed pay out on each transaction.
What advice would you give to new professionals just starting out in the industry?
Work Hard, don't believe the hype that you can be lazy and make it in the secondary mortgage market.
What is the most common business mistake you see people make?
I am not sure, I have made plenty myself.
Given the current economy, have you made any changes in the way you transact business?
Not much, we have conservative Investment to Value (ITV) guidelines. We are aggressive when we feel it is warranted.
How can First National Acceptance be contacted for more info on your note buying programs?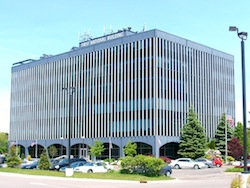 You can reach us online at www.fnacusa.com or call me, Gary Watkins, at 517.203.7389.  Brokers are also welcome to contact Juan Briones or Noelle Stephens, my co-workers in Wholesale Loan Trading, for quotes or assistance.
The home office is located in the First National Building at 41 E Saginaw in East Lansing, MI 48823 (pictured to the left) with a branch office at 904 West Ave. Suite #101 in Austin, TX 78701.