Want to gain knowledge and invest with confidence? Join us for the first annual Wize Women Investors Online Expo! From real estate and note investing, retirement planning to breaking your barriers, and mobile homes to stock options, this two-day event has you covered.
Want to know the best part? You can attend the event FREE online September 18 & 19, 2020. Just register at www.WizeWomenExpo.com Can't attend live? Options are also available for VIP video recordings.
So why this event? Here's a short video from Tracy Z on why this virtual summit was created and some information on our amazing lineup of speakers!
Welcome to Wize Women Investors.
We're a community of lady investors here to help others gain the confidence and knowledge to invest wisely.
Did you know women live longer but earn less?
We need to close the gender wealth gap.
The solution?
Earn more through investing.
Let's get our money to work smarter for us and not just us working harder.
It sounds good, right? How do we do it?
There are three main areas:
Gain confidence
Acquire knowledge
Create a supportive community of women investors.
As a 30-year real estate note investor, I've been honored to work alongside many amazing lady investors. I've invited them to join me in an online virtual summit – the Wize Women Expo. This will be held Sept 18-19, 2020 and it is free for you to attend live.
We invite you to:
Gain the knowledge,
So you may Invest With Confidence,
To build the life you dream of for you and your family.
What do you do next?
Register for the free Wize Women Expo to reserve your ticket for the online event at www.wizewomenexpo.com
Join our Wize Women Investors Facebook Group community at @Wizewomen
Share with others and spread the news.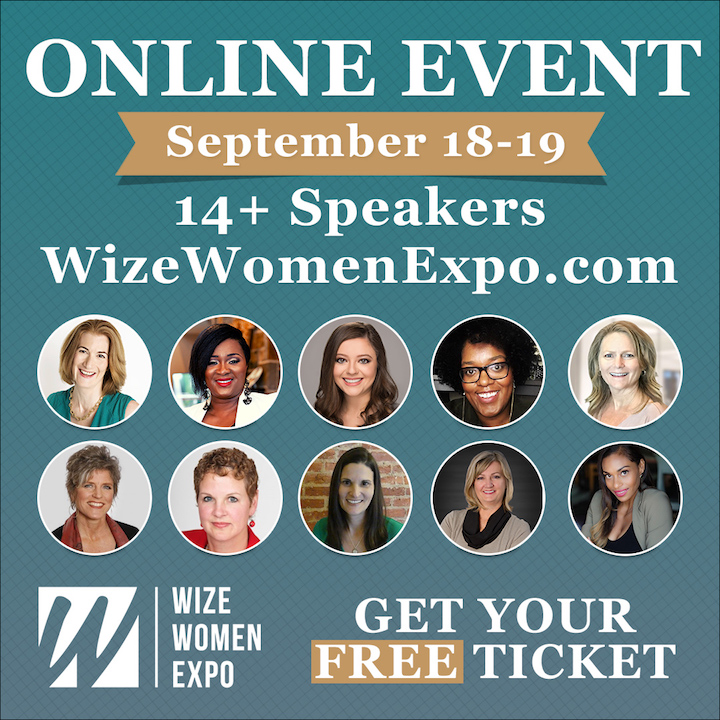 Wize Women Investors Expo Speaker Lineup
Day 1 – Friday, September 18th (Times In EST)
10am Tracy Z
Investing in Debt – Stop Paying Interest And Start Earning It Instead!
11am Liz Faircloth
From 2 to 222 – Learned Lessons From Scaling a Multifamily Portfolio
Noon Laurie Itkin – The Options Lady
Using Stock Options To Diversify And Grow Your Portfolio
1pm Jemila Winsey
How To Build Wealth With Small Multifamily Properties
2pm Wendy Sweet
Lending – The Best Seat At The Table
3pm Samera Harvey
Mobile Home Wealth Secrets The Real Estate Gurus Don't Tell You
4pm Mary Hart
Wealth Building Tips
5pm After Hours Panel Discussion
Day 2 – Saturday, September 19th (Times In EST)
10am Czarina Harris
Market Shifts: The Note Business Killer
11am Laura Landgraf
Break Your Own Barriers
Noon Anne Marie Rogers
EmpowHERed Retirement: Tax Free Investing In Self-Directed IRAs
1pm Dawn Rickabaugh
Owner Financing & Notes – 7X The Money Of Wholesale
2pm Martha Speed
When Life Stories Live On, Building A Legacy
2:30 pm Gail "The Note Gal" Villanueva
A Journey In Real Estate – What I Did On My Summer Vacation 2020
3pm Deepta Hiremath
How To Buy 2nd Liens And Distressed Debt
4pm Tracy Z
How To Profit From Real Estate Notes
Welcome to our amazing community of Wize Women Investors. We are glad to have you here. Together, let's make a difference.