Welcome to Real Deals!  It's always easier to learn from real life so here we share information from actual owner financed transactions.
Small balance notes are often passed over by larger institutional type investors. This provides high yielding investment opportunities for private investors and self-directed retirement accounts. This well-seasoned transaction involving an owner-occupied 1971 mobile home with land in Texas provides an excellent example.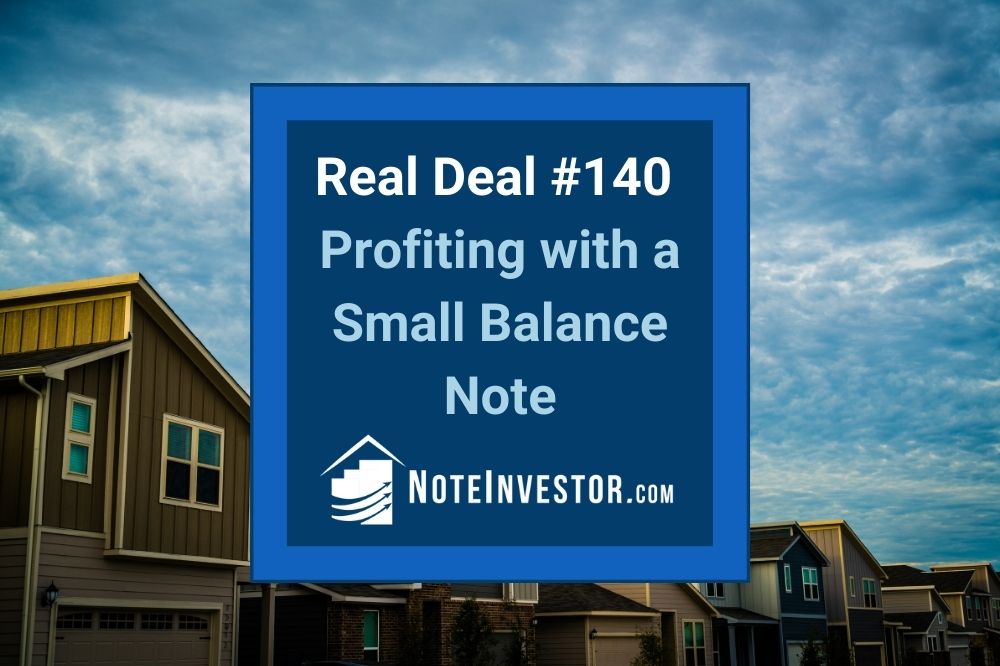 Small Balance Notes – How To Profit
The property had sold with owner financing for $32,500 with less than 5% down. After collecting 95 monthly payments the note seller desired to sell the remaining payments for cash today. The payer still owed a principal balance of $8,924.50 with 9% interest payable in 25 remaining installments of $392.88 per month.
With a slow payment history, delinquent taxes, and lapsed insurance, there were few interested investors. Satisfied with the equity position against the land value alone, a private self-directed retirement account made a net offer of $2,531.
The seller, tired of the headaches and in need of cash, accepted the offer. The Note and Deed of Trust were endorsed and assigned to the Retirement Account Administrator for the benefit of (FBO) the individual retirement account.
By investing $2,531 for the right to receive all future payments, the self-directed IRA was able to yield a return of over 180%. The note eventually paid in full, however, if the buyer had stopped making payments the retirement account could have foreclosed and resold the property.
Interesting in learning more about investing and profiting with small balance notes or with smaller budgets? Check out these helpful articles:
Real deals are based on actual transactions completed within the past ten years. Market conditions change frequently resulting in pricing and underwriting changes by note investors.  Work with qualified professionals when creating new notes to obtain accurate and up-to-date pricing and investment parameters.