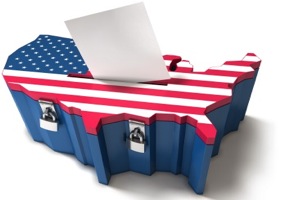 Urgent Update: House Passes Wall Street Reform Act HR 4173 Including Mortgage Reform Provisions of HR 1728 Regulating Owner Financing
The proposed legislation that had real estate sellers and buyers legitimately concerned about seller financing passed the house on December 11, 2009, as part of HR 4173. Also known as The Wall Street Reform and Consumer Protection Act, the bill now goes to be voted on in the Senate.
The original text of HR 4173 was a staggering 1279 pages and intended to provide wide sweeping reform to insurance, derivatives, and the financial services industry. It has now grown to include multiple amendments and the mortgage reform that would impact owner financing.
Before consideration of the Wall Street Act began on the house floor, the House Rules Committee included Title VII, another 200 pages known as the Mortgage Reform and Anti-Predatory Lending Act. This legislation was originally passed as part of HR 1728 on May 7, 2009 (see How Congress Wants to Change Seller Financing). It had fortunately stalled in the Senate but is alive once again with its inclusion in the Wall Street Reform Act HR 4173.
Why the Concern?
The Mortgage Reform Act sets forth strict regulations on mortgage originators. It effectively takes away the rights of private property owners by bringing them under the regulation meant to apply to Wall Street and Big Banks.
Most of us would agree there is need for reform after the bailout of AIG, Citigroup, and other entities the government considered "too big to fail." However, the inclusion of seller financing is going to hurt the very people it is trying to protect – the average person on main street trying to buy and sell property with some kind of alternative to failing bank loans.  (Meet the little guy at The Many Faces of an Owner Financed Buyer)
The Mortgage Reform Act applies to mortgage originators and defines mortgage originators. It also provides exclusions for when the law would not apply. The portion that has owner financing worried is the following section 101(3)(e):
(E) does not include, with respect to a residential mortgage loan, a person, estate, or trust that provides mortgage financing for the sale of 1 property in any 36-month period, provided that such loan-

(i) is fully amortizing;
(ii) is with respect to a sale for which the seller determines in good faith and documents that the buyer has a reasonable ability to repay the loan;
(iii) has a fixed rate or an adjustable rate that is adjustable after 5 or more years, subject to reasonable annual and lifetime limitations on interest rate increases; and
(iv) meets any other criteria the Federal banking agencies may prescribe;
Basically the law would apply to someone selling a home and offering a seller carry-back installment sale, except in the above instance and provided the loan meets those 4 requirements. (Anyone else concerned about how vague that last one is…(iv) meets any other criteria the Federal banking agencies may prescribe...?)
So if you want to sell more than one property with seller financing every 3 years the law applies. That means the licensing, testing, bonding, net worth, and reporting required of mortgage originators. This will limit how many buyers are able to fulfill their dream of home ownership. Buyers often turn to seller financing when banks decline a home loan.
So what can we do? Write your Senator to voice your opinion. Explain how seller financing will hurt the little guy and encourage them to Vote NO on HR 4173. Remember, this is the same Mortgage Reform language that was included in HR 1728, so keep making your voice heard.
Looking for more information on the proposed legislation? Here are some additional resources:

CLICK HERE – To read an article by Ric Thom on why the language in this bill can negatively hurt seller financing.

CLICK HERE – To read a summary of the bill related to mortgage reform as published by the Law Firm of Pepper Hamilton Financial Services.

CLICK HERE – For a sample letter to use in communicating with your State Senator encouraging him or her to VOTE NO on HR 4173 and HR 1728.

CLICK HERE – To read the section of the bill related to Mortgage Reform (formerly HR 1728 and now included as Title VII of HR 4173 Wall Street Reform and Consumer Protection Act of 2009)

CLICK HERE – To track the progress and read the full text of HR 4173 (over 1,279 pages plus numerous amendments).