First National Acceptance Company, a subsidiary of First National Bank of America, has been purchasing performing real estate notes nationwide for over 55 years.
We now offer more competitive pricing on higher credit transactions and we continue to pay all closing costs. We've included a sampling of some of our recent broker closings.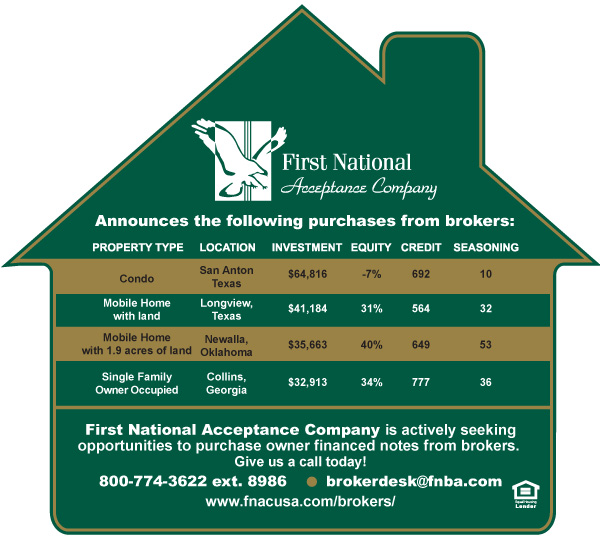 If you have any notes that you would like to discuss, please give me a call today or send an email. You can check out our webpage at www.fnacusa.com/brokers or submit an online request as well.
Thanks,
First National Acceptance Company
Broker Acquisitions
800-774-3622 ext. 8986
Email: brokerdesk@fnba.com