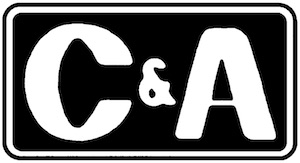 C&A Financial Programs is a private note buyer and licensed mortgage lender that has been buying mortgages for over 30 years. They work with brokers and note flippers wanting to sell notes along with investors looking to purchase for attractive yields. We recently spoke with Zack Martin, Vice President, to get additional information for the note buyers directory.
What is the current focus of your company?
C&A Financial Programs, Inc. buys negotiable instruments including notes, mortgages, Deeds of Trust, Contracts for Deeds and all types of cash flow instruments secured by real estate throughout the United States.
How did your get your start in the note business?
The owner started in business with the purchase of a single note 37+ years ago. He possesses heavy experience in finance, graduating from the University of Miami with a BA in Finance, Banking and Economics.
What unique benefit does your company provide?
C&A is not restricted by property type, loan to value, or credit reports. We buy deals that make sense.
What type of notes will your company consider funding?
Any deal that makes sense throughout all 50 states. Here are a few examples of recent purchases that show a variety in balance, location, and property type (commercial, land, single family):
| | | |
| --- | --- | --- |
| State | Principal Balance | Property Type |
| New Jersey | $98,939 | Auto Sales Lot With Garage & Shop |
| North Carolina | $57,000 | Owner Occupied Single Family Residence |
| Texas | $5,265 | Owner Occupied Single Family Residence |
| Texas | $22,874 | Vacant Land |
| Florida | $68,558 | Owner Occupied Single Family Residence |
What type of deals would just waste your time?
Second Mortgages and Non-Performing loans without equity.

What do you consider the best methods for finding deals?
Word of mouth, repeat clients and brokers.

How do you handle commissions to broker or consultants?
We quote net to the broker and they deduct whatever they wish to make before they quote their client. A fee agreement is signed once an offer is accepted.

What advice would you give to new professionals just starting out in the industry?
Don't go elephant hunting. Even a small deal can create a good commission.

What is the most common business mistake you see people make?
They do not give all the facts and it comes out later thru due diligence.
Given the current economy, have you made changes in the way you transact business?
No – the same as we always have done – principles have not changed for investing – same logic.
Where can someone contact you to obtain more information?
Call 561-355-0333 or email cfpnotes@yahoo.com
C&A Financial Programs, Inc.
8895 North Military Trail, Ste 306E
Palm Beach Gardens, Florida 33410
www.cfpnotes.com
12. Is there anything else you would like to share with our readers?
We look forward to doing business with you.