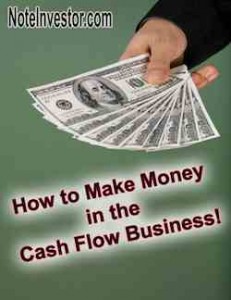 All Done!
In a few short minutes you will be receiving (via email) your very own copy of How to Make Money in the Cash Flow Industry.
You are also part of the Note Investor "inner circle."  This entitles you to receive free weekly updates on what is going on in the note industry including special funder interviews and real world strategies to help you excel in the cash flow business.
Until then, check out the NoteInvestor.com site and be sure to visit a few of our sponsors that make this possible.
If you have any questions, or would like to know more about a particular topic, don't hesitate to contact us.
We look forward to working with you!
All the best,
Fred and Tracy Rewey, NoteInvestor.com