There are many ways to find and buy real estate notes. While many have a favorite strategy there are only a few note buyers with two decades of industry data to prove it.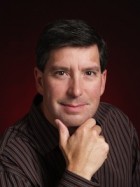 With over 20 years experience, Jeff Armstrong of Armstrong Capital is certainly one of those people!
Located in California, Jeff has closed over 2,100 real estate notes in 47 different states! Get his tips, strategies, and buying guidelines in this exclusive Note Investor Interview!
What is the current focus of your company Armstrong Capital?
Jeff Armstrong: Armstrong Capital primarily purchases and brokers performing first position individually held seller held notes nationwide. These notes come about when the seller of the property carries back the note to facilitate the sale of the property.
After twenty-one years of operating as a primarily one man operation we have been involved in transactions in 47 different states and closed over 2,100 individual transactions. We do not work with non-performing notes, performing or non-performing portfolios, nor do we create, originate or in any other way give or make loans. In addition, we only buy from individual note sellers and we do not buy from banks, mortgage companies or institutions.
We are a licensed CA RE Broker, as required by the state of CA, and operate with a straightforward, honest and fair ethic. We are realistic in our pricing and offer sellers and note brokers a good mix of options to meet their needs. Although we do purchase the entire note (referred to as a full purchase), which is where most of the competition is, over 70% of our business over the years has been partial purchases and working with the note sellers to meet their needs.
How did you get your start in the note business?
Before 1991 I had learned the no money down method of buying real estate from one Dave Del Dotto. (I bet that takes you back.) While working as a frozen foods night crew manager for a local southern California supermarket I spent my days taking care of the properties I had accumulated and did the landlording thing. I also had a handyman business for quite a while as well as a landscaping business too. But working a very physical job at night and doing a physical business in the daytime was draining. I was always looking for something better.
I was constantly going to those free workshops and buying all the books and tapes and programs you could imagine trying to find the thing that would work for me. The last one I went to was the ACFA (called NMII back then) five-day boot camp about the discounted seller financed note business. As I sat in the boot camp it all sunk in and I knew deep down that this business was for me. No more tenants, toilets, taxes or termites for me! Twenty one years later, with lots of hard work, dedication and persistence, I am still a practitioner in the note business.
What unique benefits does Armstrong Capital provide to sellers and brokers?
For the Note Holder we have separated ourselves from the competition by being realistic, building rapport with the note seller, offering options (rather than the more heavily discounted full purchases) and by staying in business.
For the broker we provide quality information and educational opportunities through superior products and action-oriented workshops. Our vision is to help new and experienced note brokers create a rewarding Note Business.
What type of notes will your company consider funding?
Only individually Held First Position Performing Real Estate Secured Seller Financed Notes that came about when the SELLER of a property carried back the note to facilitate the sale of the property – including Mortgages, Trust Deeds, Land Contracts and Contracts for Deed.
Note Holder must have owned the property for at least a year before they sold it and carried back the note OR the note must be seasoned for 12 months.
We will look at notes in the United States on Single Family Residential, Multi-Family, Commercial, Land (Improved and unimproved) and Mobile Homes with Land properties.
NO BANK NOTES, NO NON-PERFORMING NOTES, NO REO'S, NO PORTFOLIOS, NO POOLS, NO TAPES, NO SECOND POSITION NOTES, NO SIMULTANEOUS CLOSINGS (minimum of 1 month seasoning). No co-ops or properties with hazardous waste potential.
What type of deals would just waste your time?
Any transactions where the seller of the property purchased the property a couple of months ago and resold the property at a higher price and carried back the note would be a waste of time. What we call Rehabber notes. We will not look at Rehabber notes until there is at least 12 months of seasoning. With a regular mom and pop note we only require 1 months of seasoning.
What are the best ways to find real estate note deals?
I can (and did) write a book on this! After 21 years in the business and testing of many different marketing methods we have found that a marketing plan for notes should include 3-5 methods to find notes. A good marketing plan would include: direct mail, classified ads, networking, direct contact and internet (at a minimum having a website where people can fill out a worksheet online and submit to you).
How do you handle commissions to brokers or consultants?
We give you the best wholesale price we possibly can, then the broker subtracts their fee allowing for costs of appraisal and title expenses (generally about 1.5% of the balance of the note) and presents that offer to the seller. For example on a $100,000 pay price the note broker might get the seller to accept $90,000. When the transaction closes the broker will receive $10,000 minus the costs (in this case maybe $1,500) leaving the broker with $8,500. Some question why we do not give Net or Retail prices. In this same example our offer might have been $95,000 Net and when the transaction closes the broker only receives $5,000. So the answer is that the broker would get less commission on a Net prices versus our Wholesale prices, why would you want a net price if you make less money?
Tell us about your two top-selling ebooks Every Single Profitable Note Marketing Idea In the World (Almost) and Scripts and Tips – A Handbook for the Serious Note Broker!
Of all of my note business books these are definitely my best sellers. First because everyone wants to know how to find the notes, so the marketing book gives countless ways of marketing for notes and to note holders. Then once you get them to respond and contact you to sell their notes, you need to know what to say! The Scripts and Tips book has lots of one-liners, some scripts and things to say to note holders to gather information and find out their need.
What advice would you give to new professionals just starting out in the industry?
Understanding that the note business has ALWAYS been a REAL business and NEVER a get rich quick ploy is foremost. Accepting the fact that you will have to put time, effort and money into the business just like any other business and that posting a note on the internet and receiving a check is NOT how this business is done. Appreciating that this is a people business and that it will never be a business void of human contact thereby forcing note professionals to improve their people, phone and calculator skills.
You need to surround yourself with successful people who are actual current practitioners in the business and learn all you can from them. This business is a huge numbers game and, like many other businesses, success comes with persistence.
What is the most common business mistake you see new brokers make?
There are two main mistakes I think people make in this business. The first is trying to take too much commission on notes (i.e. trying to hit a home run on every at bat). The second is this is a real business, even though you might be working at home common courtesy and business professionalism need to be adhered to.
Have all the changes in the economy and real estate markets modified how you operate your note business?
Even with all that is going on right now, it is my opinion that the note business is at the bottom of the wave with the crest hopefully coming in 2012-2013 and the peak possibly 2014-2015 (give or take a year). Individuals currently active in the note business and those that may want to get active in the near future must continue to stay abreast of all aspects of the note business, real estate market and financial arenas. I have not particularly changed anything that I can think of, although I do a lot more follow-up these days than I did in previous years.
Where can someone contact you to obtain more information?
I can best be reached by email at info@armstrongcapital.com or though the website at www.armstrongcapital.com and click on "Note Brokers" for more information, articles and details.
Is there anything else you would like to share with our readers?
First I'd like to personally thank you Tracy and Fred for making this a relevant interview with nothing held back. I could write an entire lengthy article for each question you posed so I tried to give the most concise and targeted responses possible.
It's nothing I haven't said before but for my final word I would just like to say that if a person wants to succeed in the REAL note business it takes focus, effort, desire and current, up to date knowledge. That means being involved, receiving informative newsletters and READING them, attending workshops, seminars and events that will keep you abreast of the recent happenings and keep your note business fresh, current and timely for the long-term.
If you really want to succeed in the note business there are good people who are ready and willing to assist you with your goals. I will leave you with a quote by Franklin D. Roosevelt, "There are many ways of going forward, but only one way of standing still." TWITA! (That's What I'm Talking About!)
Grab your electronic copy of Jeff's two best sellers via instant download today! 

Plus he's offering a special bonus with bundle pricing that includes the:
*  Marketing eBook
* Scripts and Tips eBook
* Ready to Use "Note Holder's Handbook" text file, and
* Glossary of Real Estate Note Terms!

Click Here to grab this Special eBook Bundle for $59.99!