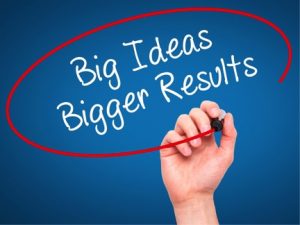 Remember that note business survey we sent out a couple of weeks ago? Well, we thought you would love to hear some of the results!
So, without any additional fanfare, here are the top three questions….
1. How often do you visit NoteInvestor.com or NoteInvestingTools.com?
A. Nearly 70% of all people visit the two sites multiple times a month (and many visit a couple of times every week).
We know the value of a website (why do you think we created Turn-Key Note Buyers sites for people like you to have up and running?) – With more usable content published all the time it is no wonder we are the #1 place to get your note investing information. NoteInvestor.com alone has over 300 content rich articles all geared to help you now!
Our action item? Keep the great content-you-can-use articles and videos coming!
2. What areas do you feel you need the most information?
A. The two biggest responses were General Marketing (how to find notes) and Investing (how to purchase your own notes).
We expected the 'how to find notes' response. Frankly, that is why we built the NUMBER ONE HOW TO TRAINING when it comes to buying and brokering notes – Finding Cash Flow Notes Training. The same training works great for investors covering calculations, closing documents, and even a full copy of the Personal Profit Series manual!
Our action items? Keep adding content to our main training as new situations arise. Members receive lifetime access to all updates! We are also looking into creating a 'spin-off' of more specialized investor training.
3. How to you prefer to get your note business information from us?
A. A large number of people preferred email and online training videos. Second to that, was a huge response wanting more "live and recorded webinars."
We knew video was king, but it was a good reminder that we needed to add some new live and recorded webinars – you know – topic specific.
Our action item? Well, we reacted quickly to that. We did a Facebook Live broadcast for nearly 45 minutes last week – just answering your questions. Matter of fact, those on the call even received a really cool special bonus. Don't worry, we are not done yet. We are looking into more live and pre-recorded events coming soon!
That is not all!
That is just the top three. We received tons of great comments and insight on how we can better help you become successful in buying, selling, and brokering notes.
Matter of fact, here are a couple of comments we are particularly proud of…
"You guys are great."
"You all are absolutely excellent nothing more I can add thank you."
"You guys do a great job, keep it up!"
"You are the best!!!!!!!!!!!"
"I think you guys are the most honest in providing information…definitely a winner. Will follow up with you guys."
"You guys are doing a great job for our industry. Thanks."
We are honored to have served so many people for so long.
What started with just sharing solid real-world content with a few friends has turned into a passionate mission to help people succeed in note investing. Not just our members in Finding Cash Flow Notes Training, but everyone who comes to our site.
So, thanks for the great feedback and we will talk more soon!
All the best,
Fred and Tracy