Welcome to Real Deals!  It's always easier to learn from real life so here we share information from actual owner financed transactions.
A developer successfully completed a nine-unit condominium building and sold one of the final units with owner financing.  The purchaser had good credit but no money for a down payment.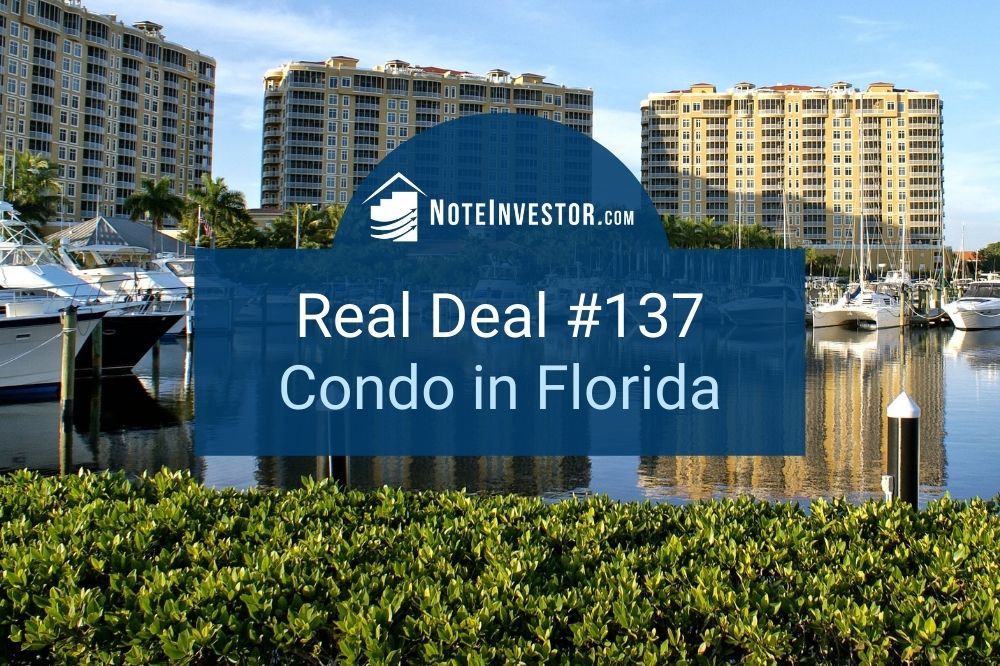 Florida Condo – Real Deal in Note Investing
The developer agreed to sell the condo for $140,000 and accept payments from the purchaser, rather than requiring a cash buyout or bank loan. The buyer and seller agreed to terms of 7.5 percent interest with 60 monthly payments of $978.90 followed by a large final payment of the remaining balance in five years, also known as a balloon payment.
Preferring cash today instead of payments over time, the seller decided to sell the remaining payments after collecting three monthly payments. A note investor agreed to purchase the remaining 57 payments, including the balloon payment, and the seller received $120,675.00.
Learn More About Real Deals
Want to learn more from real deals and real transactions? Check out these examples:
Real deals are based on actual transactions completed within the past ten years. Market conditions change frequently resulting in pricing and underwriting changes by note investors. Work with qualified professionals when creating new notes to obtain accurate and up-to-date pricing and investment parameters.