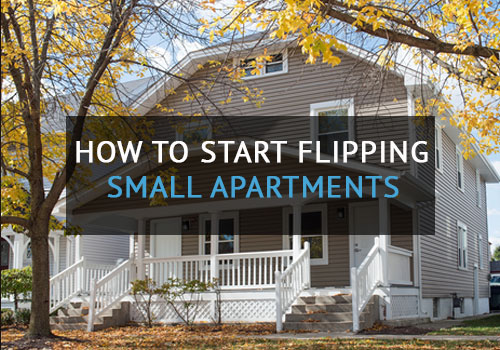 Start Flipping Small Apartments and Multi-Family Deals Without Having to Own or Rehab The Property by Lance Edwards
If I could show you a simple way to pay for a year's mortgage or rent with one apartment deal, would you be interested to give it a try?
You bet you would want to give this a try! Now what if I told you it can be done with no credit or cash of your own, and you can start where the experts are already investing and still make at least three times more money!
Still interested?
What we are talking about here is wholesaling those small apartments or multi-family deals. It doesn't matter if you're already flipping small homes or if this is going to be your first real estate deal, you'll discover a systematic approach to leveraging your energy and time, allowing you to build wealth even faster than any other process you could be trying.
In This Flipping Lesson, You Are Going to Learn:
• Single-family flipping pays little but requires a lot of work
• Small apartments tend to pay three-times more per deal
• How to utilize multi-family real estate and the power of leverage
• Four keys to raising money that will finance your nothing down deals.
Here's a Peek at a Sample House Flip:
1. Place the house under contract that you want to purchase
2. Locate the perfect end buyer
3. Sell your contract to end buyer, and basically you'll never own that piece of property.
Each time that you do this, you'll be earning $2,000 up to $5,000 for every house flip. That really is a lot of work to only be making $2,000 to $5,000.
How Wholesaling Improves With Multi-Family Deals
So let's turn that around and discover a way to make more money for the effort that we put in. Let me tell you a success story from one of my students, I call him one of my Apartment Champions, he resides in California and is only flipping on the side as of now.
Henry Serrano started by wholesaling small houses, and he was doing considerable amounts of work to bring in that $2,000 to $5,000. Henry knew he needed to find a better way to leverage time and energy. The secret to Henry's ultimate success was that he started to find ways to work smarter, not harder, and this happened when he flipped his first triplex.
Here is what happened: Henry found the right deal, Henry found the perfect buyer, Henry flipped the real estate, and Henry banked $16,500 on that single transaction. Looking at the numbers, Henry put in the same amount of work and effort, but this time he netted triple that he would have earned flipping those small houses.
Using the Peas in the Pod strategy from "How to Make Big Money in Small Apartments"  in my best-selling book, Henry was able to keep repeat this process for 60 days, making $10,000 on the second triplex deal with the same buyer.
Those of you that are doing the math here, Henry made $26,500 in a little over 60 days, doing this part-time, and all the while he was still marketing these triplexes to that same buyer. Henry cookie-cut the plan, got leverage on time, and then used it to maximize his effort.
Henry never owned any of these properties. Henry put contract on them, and had put zero of his money on them. All Henry really did was send out 100 letters, buy some stamps, and basically wait for the call.
Are you beginning to see the big picture here? One small apartment deal could pay your rent or mortgage for an entire year. If you're making $16,500 this year on one wholesale deal, that's $1,400 each month over that 12-month span.
What if you make $10,000 on one multi-family deal? That is still netting you $800 a month. That could go a long way paying your mortgage too.
Small Apartment Deals Nothing Down Formula
How can you own apartments not using your own cash? It basically comes down to being able to raise private money. The best part about raising private money is that it doesn't have to cost you money. Raising private money isn't about spending money; it's about making deals that give you a great return on that investment.
You could raise that private money as an equity property or a lender on your property, or as a combination of these two. There are four elements to successfully raising private money. These four elements are control, predisposed, high return, and no risk return.
Finding a person predisposed to investing their money in real estate is the first part to be able to raise private money. You'll need to locate people who're investing in real estate already because they know the benefits don't need to be re-sold on this idea. They need to be sold on your specific project.
The second key to raise private money is letting your investor have full control over their money. You must be concerned with is that preservation of capital. An investor wants to make sure that they will not lose money. This investor wants assurance before they will be interested in ROI, return on investment.
Make the deal no or low risk is the third key to raising private money. No risk means having a lien on that property or making it secure. The investor needs to know that if things get messed up, they get control back of their money. These are some of the things investors think about before releasing their money.
The final element to successfully raising that private money is giving back a high return. An investor wants to know exactly how much return they will get for their investment. This varies with investors and that risk of this project.
Putting together these nothing down deals isn't unrealistic. This practice is completely practical and will enable you to keep working on multifamily deals without you having all your resources tied up in one deal. Put these four elements to work for you and you will start to raise that private money for these nothing down deals more easily!
To learn more click here for my free webinar on How To Make Big Money With Small Apartments.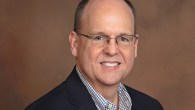 About Lance Edwards
Lance Edwards is the author of the best-selling book, "How to Make Big Money in Small Apartments". His company, First Cornerstone Group, LLC in Houston TX, is a real estate education and marketing company which enables both new and experienced real estate investors to accelerate their path to financial independence thru small apartment investing, using other people's money.