Ready to peek behind the curtain and see why the Note Investing Tools membership – which only opens twice a year – is the hottest ticket in the note world?
---
---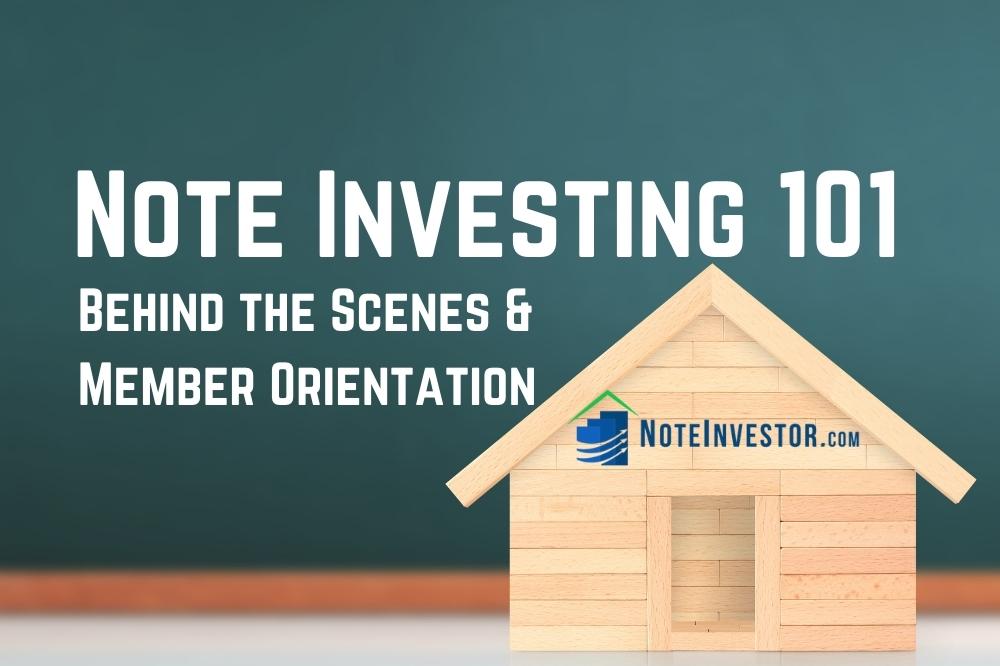 Who is the Behind the Scenes and Member Orientation Video for?
Our guess is that you are one of two people…
1. You are already a new member. – The membership has hundreds of videos and downloads all geared to build your note business from the ground up. Where do you start? What turn-key tools can you implement today? This walk-through will show you everything.
2. You are on the fence on becoming a member. – Assuming you are reading this when the doors are open and there are spots available (again, that only happens twice a year) you are going to get a rare walk-through of the membership. You get to see, first hand, what only members have access to.
Even if you are not looking to join the membership – this will give you a great overview on what it takes to be a note investor – and what information you want access to – going forward.
Learn About the Note Investing Industry!
The Note Investing 101 Series can be viewed live on Facebook and YouTube — you won't want to miss it. Sign-up below and get notifications when Tracy and Fred go live, so you never miss a session.