Are you ready for Cash Flow Expo 2020? It's an exciting time of year here at NoteInvestor.com as we get ready to host our virtual convention again this year.
After the tremendous success in 2019 there was no doubt in everyone's mind that it would be back in 2020.
The Expo, an online convention that focuses on Real Estate, Private Mortgage Notes, Note Investing, Private Lending, Mobile Home Notes, Seller Financing, Self-Directed IRAs, and Alternative Real Estate Investments, is FREE to attend.
This year the entire event will broadcast, online, Feb 6th – Feb 8th and you can claim your free registration at www.CashFlowExpo.com
There are 25 speakers scheduled and the best part is these ARE NOT selling sessions.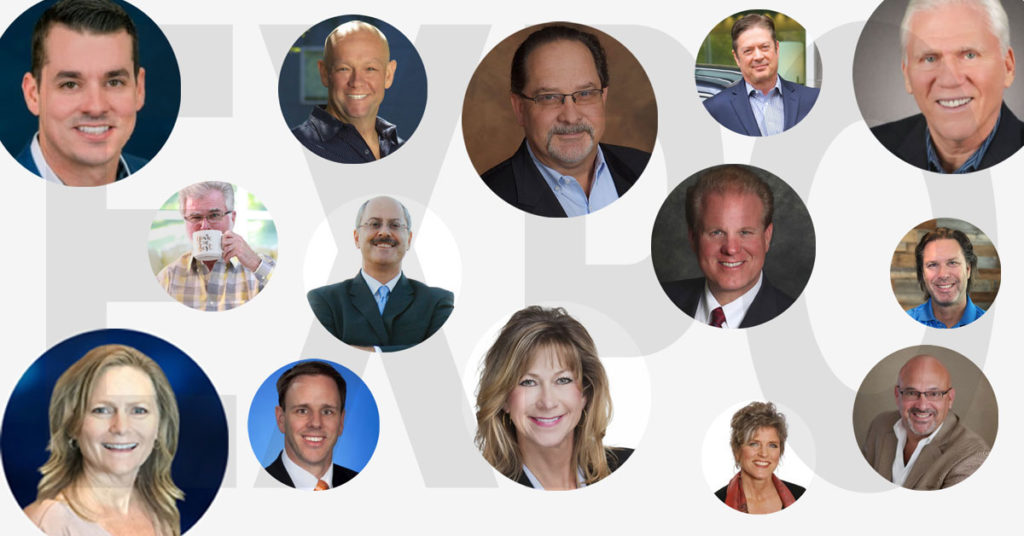 Sure, the speakers might hope to work with you in the future…and no doubt they do it for the incredible promotional aspect – but they genuinely want to help.
Each speaker has under an hour to pass on their best tips to help you in 2020.
Here is this year's lineup and schedule of speakers…
Cash Flow Expo Day One: Thursday – February 6, 2020
10am Jay Conner – Where To Get Money Now
11am Eddie Speed – The Deal Architect: Pay full price for real estate yet double your profits
Noon John Fedro – Is Mobile Home Investing Right For You?
1pm Anne Marie Rogers – The Roth IRA: Secret Weapon to Becoming Wealthy
2pm Tracy Z – Stop Looking For Notes. Start Creating Them!
3pm Walter Wofford – Creating Tax-Free Income with Manufactured Notes Through Impact Investing.
4pm Faquan Bilal – 2nd Mortgage Investing Tips
5pm Gail Villanueva – Your Story: From Rocket Science to Real Estate
6pm Jeffery S. Watson – Necessary Due Diligence (After Hours Replay Request)
Cash Flow Expo Day Two: Friday – February 7, 2020
10am Dawn Rickabaugh – Owner Financing & Notes – 7X the money of a wholesale fee
11am Chris Seveney – Borrower Negotiations 101: How to structure a win-win for all parties
Noon Martha Speed – Your Guide To Passive Note Investing…PARTIALS
1pm  Bill Fairman & Wendy Sweet – Passive Income Through Lending
2pm Jason DeBono – Tax Free Cash Flow with SDIRAs
3pm Dave Franecki – Using The Power Of Meetups to Grow Your Business
4pm Don Knagge – Revealed: The Single Greatest Thing Holding You Back in 2020
5pm Bob Repass – 3 Strategies To Recapitalize Your Note Portfolio
6pm Donna Bauer – The 100k Recycling Program For Part-Time Note Buyers (After Hours Replay Request)
Cash Flow Expo Day Three: Saturday – February 8, 2020
10am Mitch Stephen – The Art of Owner Financing
11am Augie Bylott – 5 Ways To Buy Real Estate Without Banks, Cash, or Credit
Noon Rick Allen – Evaluating Assets For Multiple Exit Strategies
1pm Gene Guarino – Senior Housing Opportunities
2pm Fred Rewey – Automating Deal Flow
3pm Cherif Medawar – How To Join Venture with a Real Estate Fund Manager on Commercial Deals
4pm Troy Fullwood – Raising Capital
5pm Bob Zachmeier – 2020 The Perfect Storm For Seller Financed Lease Options
The event starts Feb 6th at 10:00am EST.
For a full write up on the sessions, including speaker BIOs, just head over to CashFlowExpo.com
Can't make it on those dates? Don't worry…we have you covered…
There is an opportunity to upgrade your free ticket to VIP status – giving you complete access to all videos, slides, audio files, and professionally taken notes – all in a member area you can access at any time.
Cash Flow 2020 is the biggest event of its kind. If you missed last year, this is your chance to see what all the talk was about. Just go to CashFlowExpo.com and sign up for your FREE access.