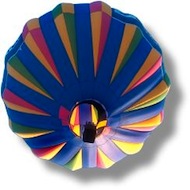 Owner financed notes often include a balloon payment requiring the buyer to refinance in order to payoff the remaining amount due the seller.
But what options are there for notes when a balloon is due but the buyer can't refinance? Should the seller consider extending?
Here's a look at a common dilemma facing sellers and note brokers. (Note: The specific details were modified for privacy protection.)
Dear Note Investor,

I was approached with a balloon payment mortgage note now due after 5 years of payments… but buyer/payer cannot come up with new financing due to market conditions for financing.

Should the note holder…

1.   Create addendum to existing note and extend payments until financing can be arranged? Or…

2.  Create addendum/rewrite to existing note for terms, interest and payments to eliminate balloon? Therefore, having a marketable note.

Here's the existing info:

Selling Price:  $300,000
Down Payment:  $84,000
First Lien:  $216,000
Date of Note:  6/1/2005
Terms:  360 /60 (payments based on 30 year amortization with balloon due in 5 years)
Payment:  $1,192.76
Balloon Amount:  $199,042 +/-
Interest Rate:  5.25%
Pmts paid:  60
Pmts left:  Balloon Payment

Any advice… please?
And here's our answer the the Balloon Payment dilemma:
Dear Note Broker,

Great to hear from you! You ask a very good question, especially in today's economy.

You are correct. In order for this note to be purchased by an investor they would most likely need to look at a modification to extend the balloon.

There are two big unknowns on this deal that would play a major role on any note buyer's offer:

1. the credit score of the property buyer; and

2. the current value of the property.

If the buyer can get refinancing, the seller would probably just want to extend for a couple of months.

If the buyer is unable to refinance, the seller may want to consider a modification and longer extension rather than starting foreclosure for nonpayment of the balloon mortgage.

One solution is for the seller to modify the note with monthly payments based on a 25 or 30-year amortization and keep, but extend, the balloon payment to 7-10 years from the date of modification.

They could agree to let the note fully amortize and eliminate the balloon altogether. However, this could limit the seller's options in the long run.

By extending the balloon, the seller is not obligated to keep receiving payments for another 25-30 years. The extension provides the buyer both time and motivation to get their financial affairs in order to qualify for refinancing.

A balloon payment can also improve pricing from note investors based on the time value of money. (For more information please read: Owner Financing – Why Balloon Payments Are Good For Mortgage Notes.)

It would be to the seller's benefit to get that interest rate increased in exchange for extending out the balloon. They should be sure any modification is prepared and recorded by a title company or attorney to be certain it follows the laws of their state and protects their first position lien holder's interest.

I have to give the disclaimer that I can't give financial or legal advice as that is not my licensed profession. My comments are based on what makes the note more valuable to somebody that would be purchasing the note. For specific pricing mortgage buyers will want to review the documentation along with the current property value, payment history, and credit history.

All the best,

Tracy Z. Rewey of NoteInvestor.com