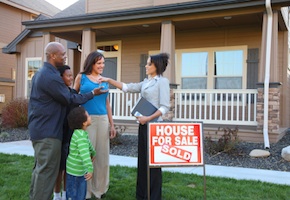 All things being equal, the average seller would prefer to sell a property and walk away from closing with all cash rather than a note for part of the sale price.
Then why do sellers agree to take back financing? Here are the three most common reasons behind the installment sale.

Reason #1 Buyer or Borrower Problems
Seller financing helps sell property faster by attracting more potential buyers. Since properties can be sold without bank financing it is appealing to buyers experiencing loan approval challenges including:
Low or no down payments
Poor credit history
Lack of credit history
Recent career or job change
Self-employed income
Corporate or trust entities without personal guarantors for the note
Real Estate Investors with multiple rental properties that have reached their credit limits with traditional lenders (generally four or more)
Reason #2 Property Challenges
Rather than finding a bank-qualified buyer, sometimes it is the property itself that comes with challenges. It might be a property that is difficult to market or does not qualify for conventional mortgage loans. These properties are often sold with creative seller financing:
Lower home value range (generally under $50,000 depending on market area)
Single and/or doublewide mobile homes (with or without land)
Low improvement to land value ratio (such as a small home on large acreage)
Properties with deferred maintenance or in need of repairs
Mixed-use properties (commercial and residential)
Rental or multi-unit properties
Sales involving business value such as inventory, goodwill, or personal property
Vacant or Improved Land
Any property located in a soft market or proving difficult to move (offered for sale for 6 months or longer)
Reason #3 Investment Strategy
There are some savvy sellers that use seller financing as a thought out strategy, even on easy to finance homes with qualified buyers in strong real estate markets. Often referred to as "professional sellers" they are looking to:
Decrease marketing times
Maximize the sale price
Speed the closing process
Buy wholesale and sell retail with easy terms
Profit from long-term interest income
Receive monthly payments without being a landlord
Own a liquid asset that can be sold for cash should the need for capital arise
It's no secret properties are taking longer to sell and bank's frequently say "no" to mortgage loans. Across America there is renewed interest in an old solution all leading to the increase in seller financing.
Are you a buyer, seller, investor, real estate agent, or note broker wanting to learn more about seller financing? You can learn the note business from two masters of the art for just $99 with the Complete Money Making System to Buying, Referring, Creating, or Holding Real Estate Notes.