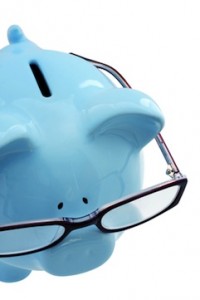 In what seems like a lifetime ago I learned a very important lesson about investing money.
It doesn't have to be yours.
Which was good, because at the time, I didn't have any money. Well, I had some money, but certainly nothing close enough to purchase my very own private mortgage note.
Let me back up for a minute.
If you have been cruising around this site, you are probably long since sold on…
The Idea of Buying Mortgage Notes
Why?
Well, how about all the benefit of real estate without the midnight calls about a toilet leaking?
How about 10%, 12%, 14% or more of a return on your money?
How about, just like banks, you get the property back in the event of non-payment?
Yeah, no question owning real estate notes is a great investment. But buying that first note might be a little tight on the pocket book.
When I first started, I really wasn't sure how I was going to, personally, purchase a note.
Sure I knew that I could broker notes to investors.
For those just learning, brokering a note is certainly a form of using OPM (other people's money). For example…
Jim has a note with a balance of $95,000 on it. He is the seller of the note – the one receiving payments.
Jim agrees to sell you the entire note for $87,000
A Funder agrees to buy the note for $90,000
At closing the Funder cuts a check to Jim for $87,000 and a check to the broker in the amount of $3,000 ($90,000 minus $87,000).
That is all well and good. The broker made a nice commission, the funder is happy with the investment, and Jim is happy to have a lump sum of cash.
Here is where the magic happens…
On some deals it is possible to forgo a commission now and keep part of the note instead.
It might look like this….
The note balance is $95,000 and let's say there are 250 payments remaining.
The funder will purchase the next 200 payments for $87,500
Jim has already agreed to sell the entire note for $87,000.
You then use the Investor's money ($87,000) to buy the note, but you SELL the investor 200 payments.
Depending on the partials structure, that might leave another 40 payments leftover. YOU get those payments (after the investor has collected their 200 payments).
The strategy is called a "tail-end structure" or "buy full, sell partial."
It is a great way to own a part of a note using none of your own money (except the time or expense of finding the note).
For more on this strategy including a real world example, read the article Buying and Selling Notes for Residual Income.
So, in the end, there is no question that owning notes is great. But until such time when you have enough cash (or a leveraged credit line) to invest in notes, it is good to find ways to work yourself into the deal using someone else's money (the funders).
This won't work on every deal. And sometimes you need the present value of a commission to pay the bills. But, after you get rolling for a while – try and own a piece of a note.
Someone once told me,
"You make great money brokering notes, you get wealthy owning notes!"
Good advice…and you don't even need to use your own money to do it!