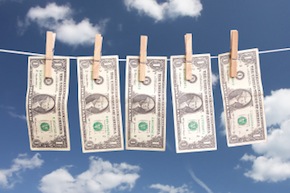 It's a fair question.
We find it's the most popular with someone just starting out with cash flow notes. It's also the most difficult to answer.
Nobody wants to just hear, "Well, that depends." So here are a couple of benchmarks to help you better anticipate your income level:
1. You Don't Make "Millions" Overnight
We see it all the time. Someone on television telling people they are going to make thousands of dollars in 30 days sitting at home in their bathrobe doing nothing other than hitting "enter" on the computer keyboard.
Sure, people in the cash flow industry can make great money. And yes, there are some "home runs" where you can make more money on a single deal than you may have made in the last year at a "regular" job.
Just understand that the big hits are VERY rare. But, over time the single base hits can add up to a winning cash flow business.
2. "Part-Time" versus "No-Time"
Although no one can predict the contacts or leads you will develop, we are safe in saying that if you only intend on putting an hour or so a week into your business you will get zero returns!
Many people work the cash flow business part-time. We consider part-time around 10-15 hours a week. Any less than that and it becomes difficult to gain enough momentum to build a supply of good deals.
3. How Much Commission Per Deal?
This really varies from deal to deal. On some mortgage notes you may only make $500 while others you make $5000. For the most part, the work is the same on either transaction – it is just what it takes to "close" the deal that determines your fee. On average, you should be shooting for $1000 – $3500 per deal or 3-6% of the amount paid by the cash flow investor.
4. It Is In the Training
How well you are trained will certainly impact your learning curve. Many beginners look for too many short cuts.
While the basic "how to" of real estate notes can be taught easily, you also need "real world" information for success. This includes a solid marketing plan for finding cash flow notes and direct access to note buyers.
Too many people selling programs make most of their money selling you more and more products – always leaving you just short of the real information you need to succeed.
In the end, no one can really tell you, for sure, how much you will make in the industry. If they do, run the other way. Avoid the cash flow business scams and find a quality training program with people that will answer your questions realistically. Persistence and knowledge puts cash flow brokers on the path to success!
Feel free to visit the bookstore for affordable training products from people making their living buying and selling real estate notes. They all come with our 60 day 100% satisfaction guarantee or we'll gladly refund your money.